SEO for HVAC Contractors | HVAC Digital Marketing – SEO, PPC & Review Generation
When it comes to cooling and heating services, most homeowners choose a local brand. They want quick, efficient, and affordable service – usually while helping a local business within their community. If you stand out from the pack, homeowners will call you first each time. But standing out is tough. We here at Everyday Media Group help you build the platform to stand over the competition.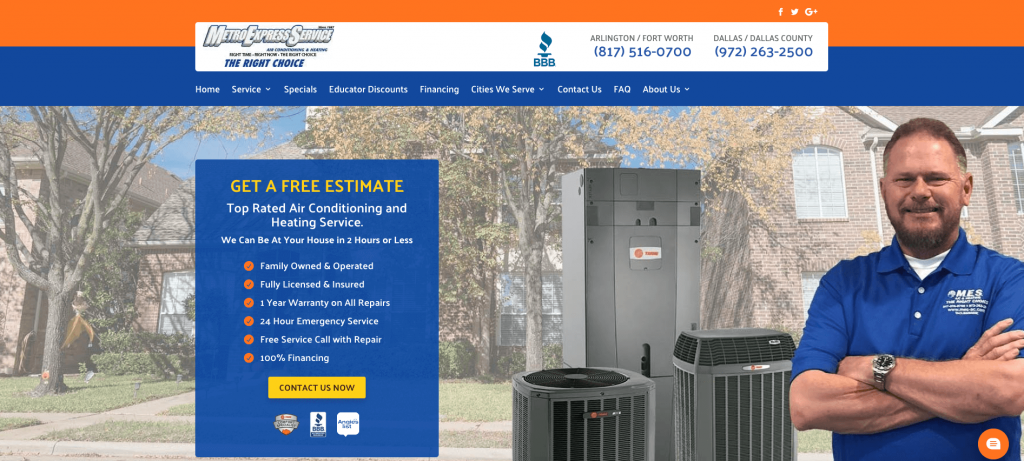 HVAC/Cooling & Heating Marketing Services
Organic SEO
We'll help your website dominate search engine results in the HVAC industry with professional search engine optimization via a marketing strategy unique to your business.
Web Design & Development
Our team of expert web designers and development specialists can craft a simple, easy-to-use website so customers can find your services and contact information quickly. A professional website attracts customers and boosts your search rankings, too.
Content Development
We produce high-quality, uniquely-tailored content to suit your company and industry. Our custom content will make you a leader in the HVAC industry.
Google My Business – Google Maps
As a locally owned business, your best sales leads surround you each day. Using local mapping tools and techniques, we'll help your neighbors find your business with ease.
Our Process of Doing PPC for HVAC Contractors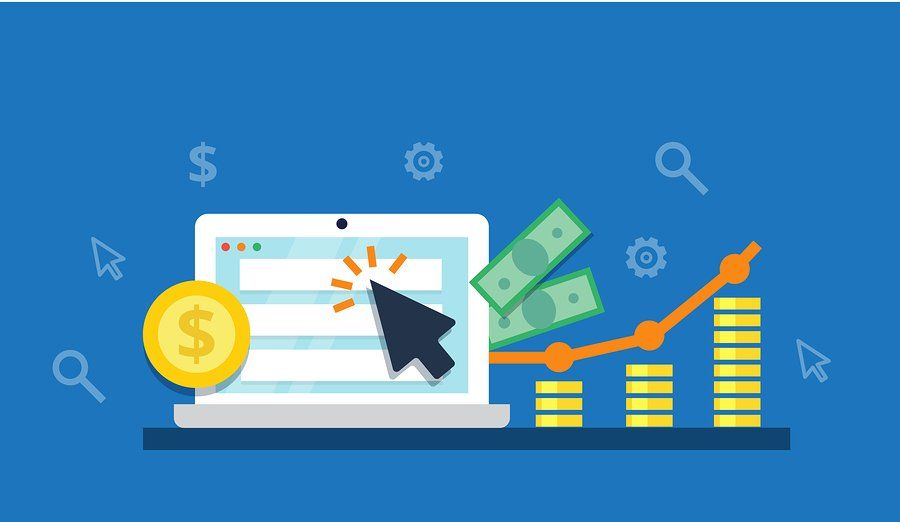 The pay-per-click model of internet marketing is a useful tactic in our extensive toolbox to promote your servers to the right consumer. We ensure your services and content are put front and center on search engines when homeowners look for HVAC contractors in the area. Here is how we do it:
Keyword Analysis
We thoroughly analyze the keywords or search phrases that will bring new customers to your website using organic and paid search methods.
Negative Keyword Analysis
When you want to be sure your advertisement doesn't show for a specific keyword, we use negative keyword analysis to bring in results and save money on wasted search engine clicks.
Ad Copy Testing
Our ad copy testing ensures the advertisements we use help you achieve your goals by turning more visitors to your website into customers.
A/B Testing
Also known as split testing, A/B testing is a marketing experiment in which we test variations of your ideal campaign to determine which one outperforms the other.
Tracking and Reporting
Everything we do around PPC provides us with useful information, which we track and report to ensure better results in the long-term.
Kickstart your new website's traffic using pay-per-click advertising. Google Ads is a useful, short-term solution to generate more sales leads and boost your organic search results further.
Our Process of Doing SEO for HVAC Contractors
Everyday Media Group handles all of the behind-the-scenes SEO work so that you can focus on providing the best possible HVAC services to the community. While we improve your online footprint, you can rest easy.
Performing an In-depth SEO Analysis of Competitors
We provide an in-depth digital marketing analysis to see how you rank against your competition.
We perform HVAC SEO keyword research and identify the top keywords in your area and industry.
Setup and Optimizing Local Presence
Using online directories such as Yelp, Facebook, and Angie's List, we help connect you to more leads nearby.
We'll optimize your Google My Business page, including your business address, phone number, maps listing, and business hours for ease of use.
Optimizing any GAP of Content and Code of Your Site
Our designers ensure your website is fast, secure and mobile-friendly for today's consumers.
We edit the code and structure of your website to adhere to best SEO practices.
Custom-designed, unique content is produced for your website.
Tracking and Reporting
Our SEO team monitors keyword rankings, organic traffic, calls, and leads to your business.
We monitor your competition to see how they rank and how you can surpass them.
TWEAKING The SEO Campaign Based on Data
Using the reported data, we optimize and pivot your campaign to achieve better performance overall.
We routinely optimize content to meet new keyword and search trends, Google updates, and anomalies in the industry.
Why Choose Everyday Media Group
At Everyday Media Group, we're digital marketing and SEO specialists. You're the HVAC expert. We listen to your expertise in the field and pair it with our own digital experience to create a match made in heaven. The result? You receive a marketing partner that specializes in the HVAC industry, optimizes marketing budgets, and provides you with peace of mind.
Furthermore, you own every deliverable – from the website to the content filling each page. It's yours!
Trust in a full-service digital marketing agency that ensures 100% transparency and obvious ROI. Call Everyday Media Group at (817) 795-5050.