Comprehensive Digital Marketing Services in Arlington, TX
Digital Marketing for Your Small-to-Medium-Sized Business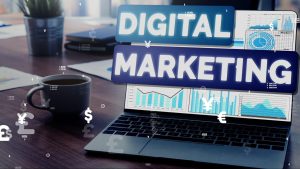 These days, a strong online presence is essential for any Arlington business. Advertising online, having a solid and efficient website, and utilizing SEO will boost your company to the next level. Sure, you can try to go at this alone, but you won't see the same results as you would if you worked with professionals like us at Everyday Marketing Group.
There is plenty of competition out there in Arlington. Our team will work with you to understand your business and goals. We will then come up with strategies to help you attract more clients. This can be through improving your website, focusing on SEO, and/or creating pay per click ad campaigns. We can also assist with social media marketing and advertising. More and more businesses are realizing the benefits of using social media to reach more potential customers.
PPC Marketing Experts for the Arlington Area
If you try to coordinate a pay per click campaign on your own, you may not see a very good return on your investment. We understand PPC campaigns, which will help you to see higher returns. We understand how to get your business in front of people who are searching for your services on major search engines.
When you utilize a great PPC campaign, you can begin to see results immediately. Customers will see your advertisement and click to go to your website. This is different than SEO strategy. Although SEO is very important, it takes time to see results.
Boost Your Organic Presence with Search Engine Optimization
SEO is extremely important for the website of any business. By utilizing specific keywords that potential customers are searching for, you can boost your results in web searches. Most people don't bother scrolling past the first page of results when performing a search. The goal of SEO is to get your business as far up the results as possible.
When focusing on SEO, it's important to work with a professional. When working with us, you will not need to guess at what to do. We keep up with the latest trends in the industry and get to know your business and your goals. Putting all this information together, we can come up with the best strategy to get your company noticed.
If you decide to work with us on SEO, we will get right to work optimizing your digital presence. We will look at many areas, which include relevant keywords, title tags, blog titles, the SSL certificate, backlinks, and duplicate content. In addition, we look at competitors in Arlington so that we can best understand how to boost your business.
Industries We Serve
We serve a variety of clients in Arlington. Anyone whose customers find them online can benefit from our services. In this day and age, that is nearly every industry. Some of our most common clients are HVAC professionals, roofers, plumbers, bail bond companies, and real estate investors. Sure, word of mouth and traditional advertising are helpful, but digital marketing will take you to the next level. Investing in your website and marketing strategies will bring in more revenue.
Contact Us for a Website Audit
Don't wait, start the process to spruce up your company's web presence. Contact us today to schedule a free consultation. During our consultation, we will perform a preliminary SEO audit. We will also look at your website and find any errors that may prevent customers from finding you. Our team offers excellent customer service and 100% transparency. What have you got to lose? Contacting us is risk free. You can reach us on our website or call (817) 795-5050.