Comprehensive Digital Marketing Services in Irving, TX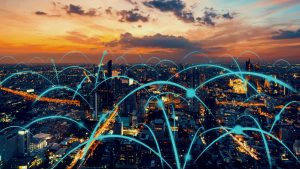 When it comes to comprehensive digital marketing services, Irving, TX, businesses can rely on the friendly and professional support of Everyday Media Group. Our team has a wealth of experience in all aspects of online marketing, from SEO and PPC to social media and website design. We'll work with you to develop a custom strategy that meets your unique needs and helps you achieve your business goals.
Digital Marketing for Your Small-to-Medium-Sized Business
Every business is different. We know that you, your business, and your goals are unique. We strive to understand each of our customers and create marketing platforms that will help them grow and thrive. With Everyday Media Group, Irving, TX, businesses can benefit from our wide range of digital marketing services, including:
SEO. We'll help you optimize your website and content so that you can rank higher in search engine results pages (SERPs). SEO is constantly changing and evolving, and we're able to change faster than the competition.
PPC. We can create effective pay-per-click (PPC) campaigns that drive traffic to your website. You won't pay more money than you need to with our campaigns. We optimize them so that you're always getting great returns.
Social media. It seems as though everything is social now. We can help you build a social media presence that engages with your target audience and helps you achieve your marketing goals.
Website design. We can create a website that looks great and functions well, driving more visitors to your site. Now that everyone is on mobile devices, you need a website that will function on any platform.
Email marketing. We can help you create and send effective email campaigns that convert leads into customers.
With us, you get a complete digital marketing agency. We work with you to investigate the strategies that will work best and optimize your strategies for your budget.
PPC Marketing Experts for the Irving, TX, Area
At our agency, we believe in providing quality digital marketing services that meet the needs of our clients. We take a holistic approach to online marketing, and we tailor our services to each client's unique needs. We're proud to be the leading PPC marketing experts for businesses in the Irving, TX, area. Our team has years of experience creating and managing effective PPC campaigns, and we know how to generate results that exceed our clients' expectations. With PPC, you can get a quicker ROI than some other forms of digital marketing.
Boost Your Organic Presence With Search Engine Optimization
If you're looking to boost your organic presence, our team can help you with search engine optimization (SEO). We'll help you optimize your website and content so that you can rank higher in SERPs. This will not only result in more traffic to your site, but it will also increase leads and conversions.
We have a team of experienced SEO professionals who know how to get the most out of your website and content. We'll help you achieve better rankings while also ensuring that your site is compliant with Google's latest algorithm changes. While SEO requires a little more time investment than PPC, its long term returns can often dwarf PPC at a fraction of the cost.
Industries We Serve
We serve a wide variety of industries. Some industries in which we have particular experience include:
One thing many of these companies have in common is geotargeting. A great, geotargeted SEO campaign can put you in front of your audience fast. We won't just get you results. We'll get you results that will grow your business.
Contact Us for a Website Audit
If you're not sure where your website stands or if you'd like to improve its performance, we can conduct a website audit for you. This will give us a better understanding of your site and how it can be improved to achieve your marketing goals.
Contact us today to learn more about our comprehensive digital marketing services for Irving, TX, businesses. We'd be happy to discuss your specific needs and how we can help you.