Frisco PPC Agency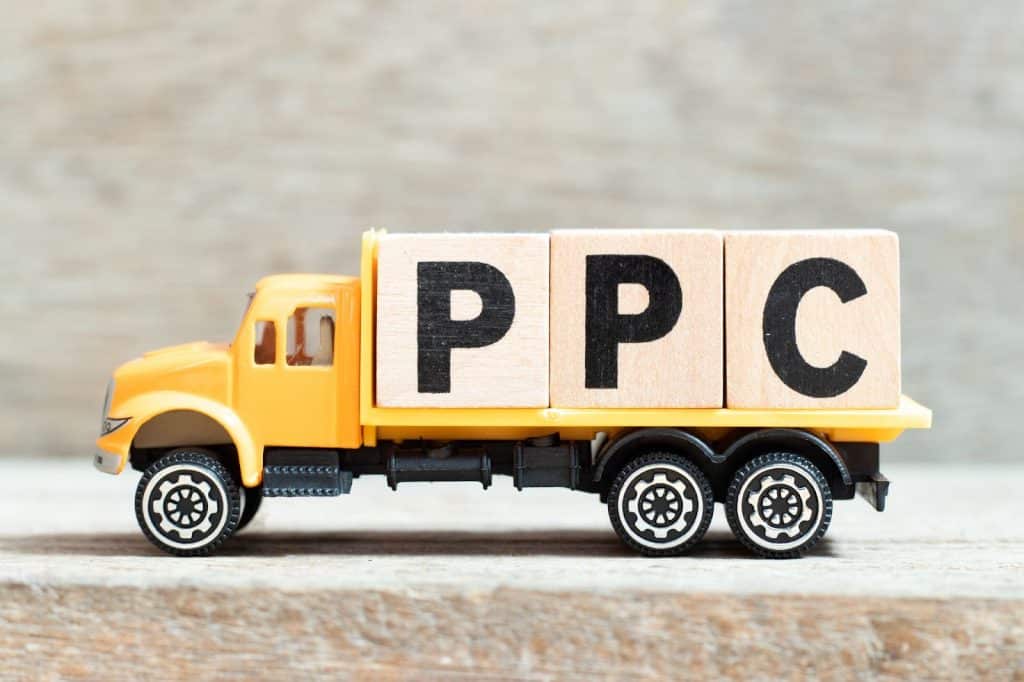 Pay-per-click advertising allows you to be seen on search engines like Google and Bing. It's easy to set up and can be targeted to specific locations. This means you only pay when somebody in the Frisco, TX, area clicks on your ad to visit your website or call your business. Our team of PPC experts can create a custom ad campaign for you to reach targeted customers at a reasonable price point. We'll also provide regular reports to keep you updated on your campaign's progress.
Stop Running Around In Circles, Hire the best PPC Company Frisco!
If you're like most business owners, you're always looking for ways to improve your bottom line. And one of the best ways to do that is by increasing your online visibility. But with so many different marketing strategies out there, it can be hard to know where to start.
That's where a good PPC company comes in. Pay-per-click advertising is one of the most effective ways to get your website in front of potential customers. And when you work with a reputable PPC company like Everyday Media Group, you can be sure that your campaigns are being managed by experts who know how to get results.
Everyday Media Group is a full-service digital marketing agency that specializes in pay-per-click advertising. We have a team of experienced PPC professionals who will work with you to create an effective campaign that targets your specific audience. Since we're a Google Premier Partner, you can be confident that we know how to get the most out of your budget.
If you're ready to take your online visibility to the next level, contact Everyday Media Group today. We'll be happy to answer any questions you have and get started on your campaign right away.
Better Conversion Rates with Smart Marketing
The heart of every digital marketing campaign is the conversion rate. They represent the percentage of people who take the desired action, such as making a purchase or signing up for a newsletter, after seeing your ad. A high conversion rate means that your ad is doing its job, while a low conversion rate indicates that something needs to be tweaked in your campaign.
Several factors can affect your conversion rates, but your marketing strategy is one of the most important. If you're not using an effective marketing strategy, you're likely to see low conversion rates, no matter how good your product or service is.
Innovative marketing means creating ads relevant to your target audience that offer something they want or need. It also means staying up-to-date on the latest trends and using the most effective tools and strategies.
Using a smart marketing strategy can improve your conversion rates and make more sales. If you're unsure how to get started, consider hiring a digital marketing agency.
That's where we come in!
Surprising Benefits when Done Well by the Best Frisco PPC Management
When it comes to marketing your business, there are many options available to you. You can take the traditional route and advertise in print or on television. However, these methods can be very costly and may not reach your target audience as effectively as you would like. Additionally, it can be time-consuming and difficult to measure the results of your campaign.
PPC is a form of digital marketing that allows you to place ads on search engines and other websites. When someone clicks on your ad, they are redirected to your website or landing page.
Frisco pay per click is a much more effective and efficient way to market your business. It allows you to reach your target audience where they are spending the majority of their time – online. Moreover, PPC Frisco is much easier to track and measure than traditional methods, so you can see exactly how well your campaign is performing.
If you are looking for a PPC agency near me, look no further than Everyday Media Group. We are a full-service agency that can handle all of your pay-per-click Frisco needs.
Here are just a few of the surprising benefits you will experience when you partner with the best PPC firm Frisco:
Increased traffic to your website.
The first and most obvious benefit of working with Everyday Media Group is that our Frisco PPC management will help you increase the traffic to your website.
Improved brand awareness and recognition.
Another benefit of working with us as the expert PPC firm Frisco is that we can help you improve your brand's awareness and recognition. This is accomplished through various methods, including Bing PPC Networks, Google text ad remarketing and banner remarketing, and advanced keyword research and selection.
Increased leads and sales.
Perhaps the most important benefit of working with Everyday Media Group as a leading PPC firm in Frisco is that we can help you increase your leads and sales. This is accomplished through a variety of methods, including ad campaign copywriting, strategic bid management, and initial optimization.
If you are looking for an agency to handle your digital marketing needs, contact Everyday Media Group today. We would be happy to discuss your specific needs and develop a customized plan to help you achieve your goals.
Expect Commitment, Dedication, and Comprehensive Tracking
When you work with an agency like Everyday Media Group, you can expect a high level of commitment and dedication to your account. We believe in comprehensive tracking and analysis so that we can deliver the best results for your business.
Our team with high-end pay per click Frisco expertise will work tirelessly to ensure that your campaigns are successful. We will ensure that you are getting the most out of your marketing budget.
PPC Firm Frisco Services
We understand that advertising can be expensive, but we also know that it is necessary to reach your target audience. With our budget management services, you can be confident that you are getting the most bang for your buck.
We believe that data-driven decision-making is essential for success in today's competitive marketplace. Our goal is to help you make the most informed decisions possible.
Wrapping Up
Here at Everyday Media Group, we are proud to offer our clients a comprehensive suite of reporting and analytics services. Our team of experts in the leading pay per click company Frisco will work closely with you to understand your specific needs and objectives.