Web Design And Development
Convert Targeted Leads into Valuable Customers
Think of a website as your virtual storefront. When a potential customer walks into your store, your objective is to help that person accomplish their goals. Your site should excite, educate, qualify, recommend and finally make a sale that is in the best interest of the customer. Your website should be a powerful sales force that converts targeted leads into valued customers for life.
Friendly Website Layout For Users
The design of your site is very important, but not the only thing to consider. Your site must be SEO friendly as well, meaning it is easily indexed when your potential customers are searching for your type of business.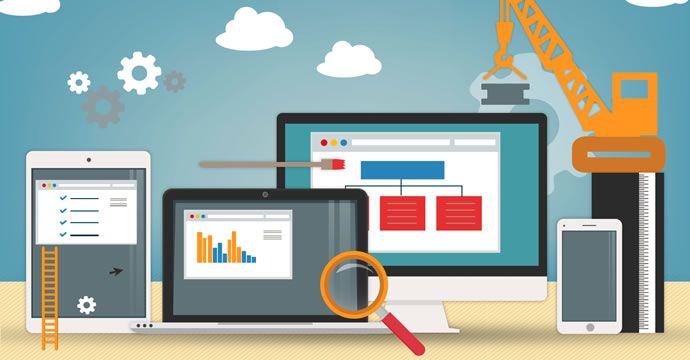 Responsive Design
A responsive design is one in which one webpage layout responds differently depending on the users screen.  A smart responsive layout will use this same concept, but show and hide different elements, depending on device, to best serve the user.
We build all new client sites with smart responsive design in mind.  We can also analyze any existing website to determine if a new design is needed or not.
Most importantly, your website must be mobile friendly. If it is not mobile friendly, Google will penalize you and not even list your website in search result when users search on their favorite search engine, whether it a PC, Mobile Phone or Tablet.