Local Search Engine Optimization
What is Local Search Engine Optimization for Small Businesses?
As a small business in a sea of competition, you need a helping hand to distinguish yourself from your competitors better. Local SEO (Search Engine Optimization) is an efficient way to market your small business online in front of the right audience.
The foundations of local search for small businesses include an optimized Google Business Profile, outstanding local reviews, accurate directory listings, and a geo-targeted website with local content. This combination of tactics elevates your business to a powerhouse of local lead generation.
How Local SEO Helps Businesses to Get Leads
Google is the premier platform for Local Search Engine Optimization for small businesses. When you've established your location with targeted tactics, Google knows where you are. If a customer searches for your services, Google knows you have that service, and that you're near the searcher.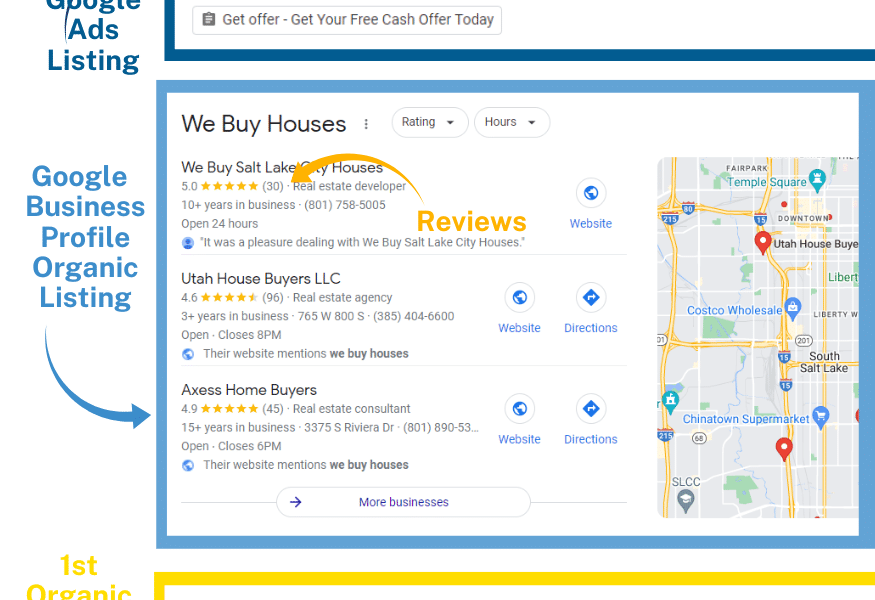 To better understand how Local SEO helps your business, you need to think like a consumer. When you require a plumbing service, for example, you want a local company that can be at your home fast. When you search for such a company, Google's algorithms introduce you to select options within your town/county.
In short, that's how local SEO can get you valuable leads.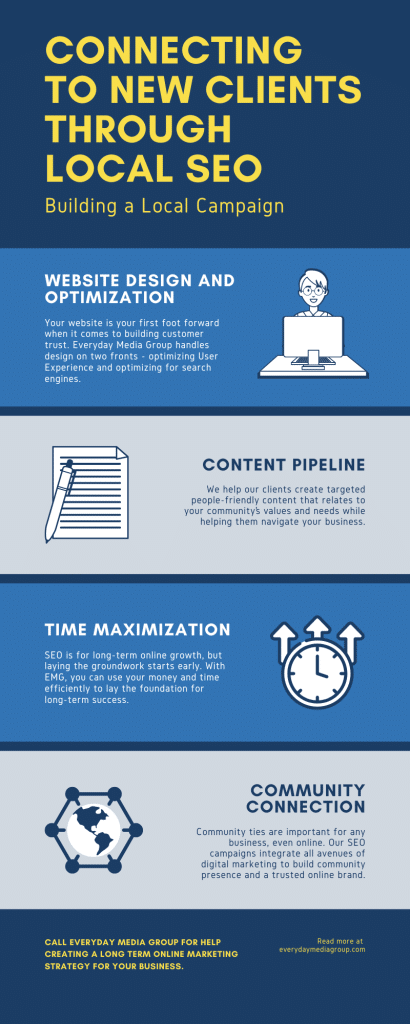 5 Key Steps in Local Search: How to Do It
There are several Local SEO tactics available to you. How do you prioritize which to tackle first? Here's our list.
1. Optimize your Google Business Profile (GBP)
Every local business owner wants to rank high on Google Maps and the Google Business Profile organic listings – sometimes called the local 3-pack or map pack. This section brings in roughly 44% of all website traffic. If you want local success, you need to be in that section.
Here is a gem; if your business is not listed in Google Business Profile, you are not even eligible to show up on Google Maps or the Google Business Profile organic listings. But just listing your business in GBP is not enough. Your competitors are already in the Google Business Profile organic listings and have made traction over time. If you want to compete and get your business in there, you need highly-optimized local content so that Google knows your site is the one most relevant to the search.
2. Generate 5-Star Reviews

Reviews speak loudly to potential customers. 5-Star reviews can boost your business with little effort on your part. But gathering those reviews and getting customers to post them in the place online that makes the most sense for your business isn't always easy. We have tools that lead the reviewer straight into Google with no extra work on your customer's part. We call this review generation made simple.
3. Own Your Lead-Converting Website
You've done the work to make sure Google sends traffic to your website. Now your website needs to be ready to convert those viewers into customers.
Your customized, mobile-friendly website is your customer's first real impression of you. Make sure it represents you well. You want keyword-optimized, unique content that speaks to your customer's pain points. You want to strike an emotional cord and create trust. You want forms that gather customer information easily. You want backend systems that send that customer information straight to you.  
Our websites check all of those boxes and more. We created and follow a formula that's been proven to convert viewers into customers time and time again across all industries.
4. Produce Quality Local Content
Local content is more engaging to your viewers, and for a local business website, producing geo-targeted content is crucial. As a locally-owned and operated business, you can specifically address your area's people and the problems they face firsthand. Make sure your website's content is locally optimized. Remember, great geo-targeted content is an excellent ranking factor.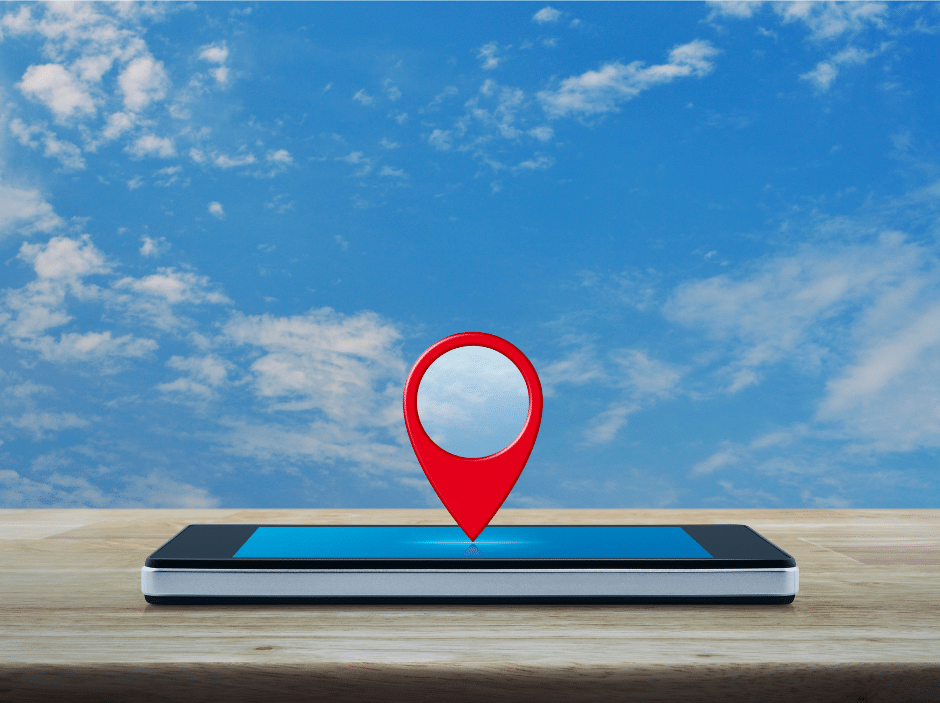 5. Ensure Accurate Directory Presence
Don't forget that Google isn't the only solution. There are many more online search engines and directories where customers actively seek vendors. You may not even realize how many directories your business is listed in. It's extremely likely that you're listed in areas you don't know about. And if your listing has inaccurate information, you completely miss out on any business opportunities.
We fix these inaccuracies to clear up any confusion about your company's information, setting you up for more business. Our tools identify which directories you're listed in and correct any inaccuracies.
You're in Good Hands with Everyday Media Group
Don't get overwhelmed. Local SEO isn't rocket science, but if you don't know the pitfalls you can run into, you risk wasting your hard-earned Marketing Dollars with little to show for it.
Everyday Media Group is an experienced and trustworthy Search Engine Optimization company. Local SEO is our expertise. We know the right keywords to use and the most effective tactics for your specific area. We're ready to help you capture more business right in your neighborhood – today! Call or reach out online to find out more.