Digital Marketing for HVAC Companies
At Everyday Media Group, we recognize the unique challenges that HVAC (Heating, Ventilation, and Air Conditioning) companies face in the digital realm. Unlike other sectors, HVAC businesses often serve a localized market, making their digital strategies distinct. Our team specializes in devising digital marketing strategies tailored for HVAC companies, ensuring that they can reach potential customers when they're in need of heating or cooling services. Through tailored content, keyword optimization, and localized ad campaigns, we help HVAC businesses stand out and become the top choice for their community.
Search Engine Optimization (SEO) for HVAC: How to Generate Leads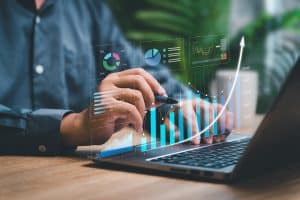 SEO remains the backbone of digital visibility. For HVAC companies, this means optimizing your online presence to appear on the first page of search results when someone types "HVAC services near me" or similar keywords. By understanding the specific needs and search behaviors of your target audience, Everyday Media Group helps HVAC businesses optimize their website content, structure, and meta data to achieve better rankings on search engines. This heightened visibility can directly lead to an influx of organic leads, making SEO a cost-effective and sustainable strategy.
Search Engine Marketing (SEM) for HVAC
While SEO focuses on organic reach, Search Engine Marketing (SEM), sometimes called Pay Per Click Advertising (PPC), offers HVAC companies a more direct and immediate method of targeting potential customers. Through paid advertisements on search engines like Google and Bing, Everyday Media Group creates and manages effective ad campaigns for HVAC businesses. With our expertise, we ensure your ad dollars are spent wisely by targeting the right audience, optimizing ad copy, and continuously refining strategies based on performance metrics.
HVAC Brand Awareness and Website Design
A well-designed website is the face of your HVAC business online. At Everyday Media Group, we specialize in creating visually appealing, functional, and user-friendly websites that effectively convey your brand's values and services. Coupled with robust branding strategies, our website designs not only look great but also serve as effective lead-generating machines, offering potential customers a seamless experience from discovery to conversion.
Social Media Marketing for HVAC
Engaging Content: Create informational and engaging posts about HVAC maintenance, energy-saving tips, or seasonal promotions.
Customer Testimonials: Showcase satisfied customer stories, demonstrating your expertise and trustworthiness.
Interactive Polls and Quizzes: Engage your audience with questions about their HVAC habits or preferences.
Behind-the-Scenes: Offer a glimpse into your team's daily operations, humanizing your brand.
Localized Ads: Target potential customers in your service area with specialized promotions or announcements.
Benefits of a Holistic Digital Marketing Strategy
Consistent Branding: Unify your message across all platforms, strengthening brand recall.
Higher Engagement: By being present on multiple channels, you capture a wider audience.
Better ROI: Each marketing channel complements the other, amplifying results.
Data-Driven Decisions: Comprehensive strategies provide richer data, guiding future campaigns.
Enhanced Customer Experience: A holistic approach ensures customers receive consistent, quality interactions at every touchpoint.
Call Everyday Media to Create a Custom Digital Marketing Strategy for your HVAC Company
Your HVAC business deserves a digital marketing strategy as advanced and efficient as the services you provide. At Everyday Media Group, we take pride in creating customized solutions that cater specifically to the HVAC industry. With our expertise and dedication, we'll ensure your digital presence is optimized, engaging, and driving consistent growth. Don't settle for a one-size-fits-all approach—choose Everyday Media Group for tailored strategies that deliver real results. Contact us by phone or online at your convenience.