Business Reviews and Online Reputation
The majority of people today will complete their research into a company or individual using online sources. This can include reading past social media posts or searching for the company through the major search engines. When they are completing their research, nothing could impact a business more than having a lot of negative stories and a poor online reputation. In many cases, someone will immediately decide that a company with poor reviews or a negative online reputation is not worth working with.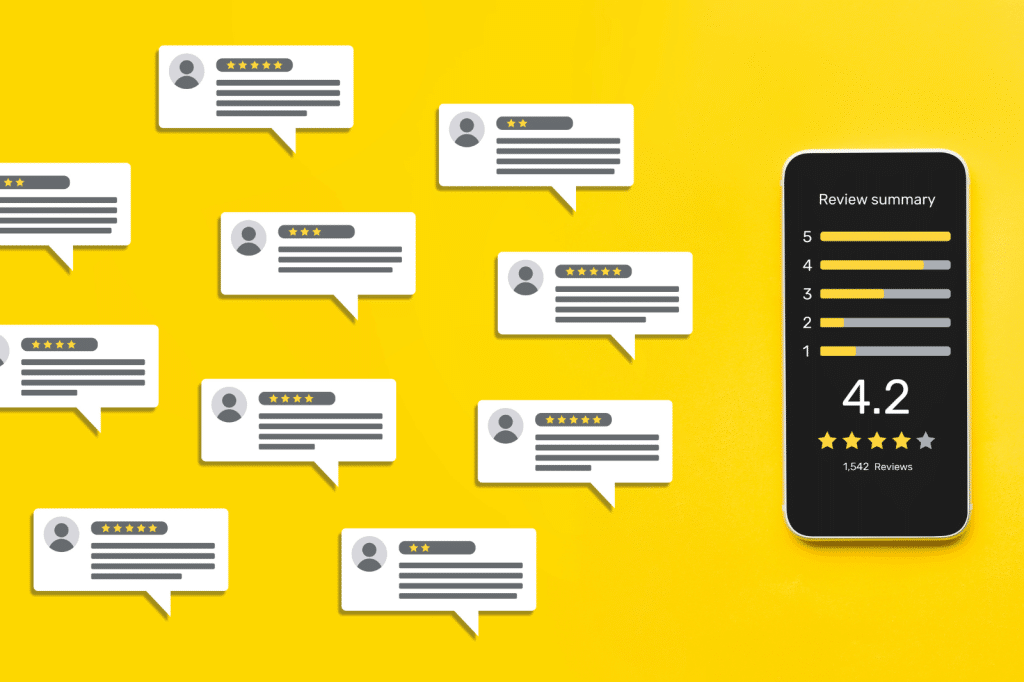 Because of this, finding ways to improve your online reputation is very important. One way this can be done is by working with an online reputation management firm to help improve your reputation and ensure consumers are aware of all the positive traits and features of your business.
Benefits of Reputation Management Services
Having a strong online reputation is clearly very important. Since improving your reputation on your own can be challenging, working with professional reputation management services can be a great option as they can provide a number of benefits that will help your business.
Help Identify Challenges With Reputation
One of the first benefits that you will receive when working with a professional reputation management service is that they can help you identify challenges with your reputation. In many cases, your business or personal reputation could be impacted by stories, online postings, blog posts, and consumer reviews that you are not even aware of. Reputation management services will help by scouring the Internet and social media pages to identify information that could be affecting your reputation.
Based on this assessment and review, you can then start the process of improving your online reputation. Further, identifying and responding to any negative information will also give you the opportunity to take accountability and make things right with past customers.
Address Negative Information
If your online reputation has been damaged, reputation management services will next help by giving support to address the negative information. This can include replying to negative blog posts or social media postings or ensuring that positive information about your company is just as visible. This can include creating new blog posts on your website, taking out advertisement space, or completing other tasks that will help make positive features about your business more visible to the average consumer. This can help to improve your reputation with both past customers and future potential clients.
Be Prepared
Even if you have a good online reputation today, there is always a chance that it could change in the future. When you have an online reputation management service by your side, they will consistently review the Internet and look for potentially harmful stories. Generally, the sooner you are able to identify these issues and respond, the less impact they will have on your business. Once negative information does arise, the reputation management service can help start the process of responding and even updating information online with more positive stories about your business.
Save Time and Resources
Some businesses may try to improve their online reputation on their own. However, they will quickly find that the ability to do this requires a significant amount of time and skill. Instead of allocating your own time and personnel to the problem, working with a reputation management service is a good option as they can effectively manage the problem for you. This will allow you to focus on other areas of your business as your online reputation continues to improve.
Why Choose Everyday Media Group?
Having a strong online reputation is clearly very important for any business or individual. Due to the value of a good reputation, working with a firm that is experienced in reputation management is always a good idea. Our team at Everyday Media Group is a great group to work with when you are in need of professional reputation management services.
Everyday Media Group continues to provide top services that can help to improve your online presence and reputation. While this includes helping you with digital marketing campaigns, creating and managing websites, and ensuring that you have a recognizable online presence, we can also help you improve your online reputation. Everyday Media Group always takes a personalized and customized approach to help with your reputation management. This can help to ensure that you receive ideal outcomes that will continue to help you or your business benefit from a positive reputation. Contact us to find out more.