Custom Website Development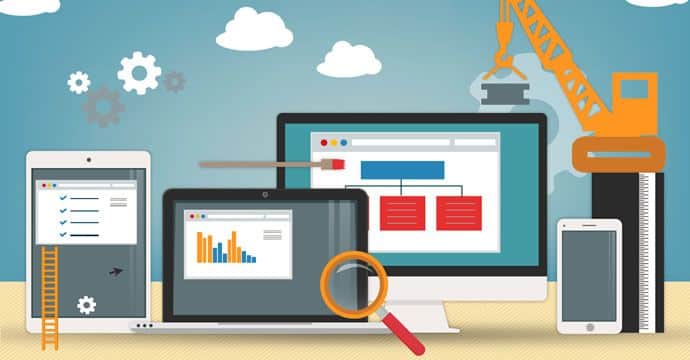 Does Your Website Convert Visitors into Valuable Customers?
Think of a website as your virtual storefront. When a potential customer walks into your store, your objective is to help that person accomplish their goals and ensure they leave satisfied. Your site can do the same for visitors: excite, educate, qualify, recommend, and make a sale that is in their best interest.
Your website should be a powerful sales tool that breaks through the noise and converts targeted leads into valued customers for life. At Everyday Media Group, we offer website development tailored to your business.
Need a Mobile-Responsive Website that Captures the Attention of Visitors?
Responsive design means that the webpage layout responds differently depending on the user's screen. A smart responsive layout best serves the user by automatically arranging the different layout elements depending on the device.
We build all new client sites with smart responsive design in mind. We can also analyze any existing website to determine if a new design is needed for accessibility on more devices.
Connect with our website design experts at Everyday Media Group to evaluate if your current website is helping or hindering your lead-generation efforts. Contact us for a free consultation and we'll help determine the best solution for your specific online goals.
If you need a logo or an animated video, we can handle that for you as well.
Work with the Best Web Development Company – Everyday Media Group
At Everyday Media Group, we can design a website with the aesthetic and functionality that works best for your needs. That means your site will reflect your industry, brand, services, messaging, and growing reputation. Our goal is to allow you to grow your business in the way you want. To that end, we want to learn about what sets your business apart so we can best show your potential customers how your company can benefit them. Fill out our contact form or give us a call today.