Welcome to
Everyday Media Group
We are a Full Service Digital Marketing Agency
Obvious ROI. 100% Transparency.
The Best Customer Service on the Planet.
Find out what makes us different. Get your RISK – FREE online marketing consultation today

#1 Full Service Internet Marketing Agency in Dallas & Fort Worth, TX
Lead Generation Services for Businesses Big and Small
Effective Lead Generation.
Backed by Data.
To have a successful business, you need the right audience and customer base. Everyday Media utilizes thorough data and innovative toolsets to provide quality lead generation for your company. We take the guesswork out of finding an audience for your services!
Digital Marketing & Website Development
When you combine digital marketing with an efficient website, you open new possibilities for your business and your customers. Entice your audience with efficiency and quality services!
To provide effective internet marketing, Everyday Media Group undertakes numerous case studies throughout the year. These studies provide extensive data regarding innovative technologies and newfound techniques, allowing us to better serve your business' needs.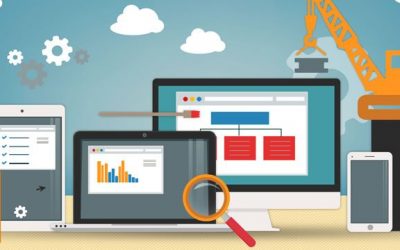 Different industries face different marketing hurdles, and this can be especially true for online marketing. Here at Everyday Media Group, we offer a wide range of online marketing services for any business, but we also specialize in a few key industries. One of our...
read more
We pride ourselves on our work with local businesses, and many have gone on to recommend our services to their fellow entrepreneurs. Read our client reviews for a taste of what our services provide!

I had been managing my own AdWords account with some success before I hired the Everyday Media team and let me tell you- the results are worth every penny. I spend the same amount of money as I did before hiring Everyday Media and the results are twice as good so I am a very satisfied customer, thanks Todd and team for all you do!
Steven Johnson, We Buy Houses

Everyday Media handles our PPC, and they have proven time and again that they are responsible, honest and most importantly, good at what they do. They have excellent account management and daily reporting, so you always know what's going on with your account. They offer recommendations beyond what is asked of them and truly care about getting results, even if that means recommending other solutions. I've worked with many agencies in the past and Everyday Media is a breath of fresh air.
Rachel Morgan, Director of Marketing at Dot It Restaurant Fulfillment

We have used Everyday Media Group for our marketing needs over the past 3 years. While it is always a slow climb, we are seeing great results from their SEO campaign. Each team member with whom we've dealt has been responsive and knowledgeable.
Jason DePauw, Select Pool Services
Todd Baldwin
CEO | Founder

Ryan Nielsen
Chief Operating Officer


Robert Krebsbach
Senior Paid Search & Facebook Analyst

Carrie Boyd
Director of Paid Media
Mahfuz Alam
Director of SEO