Welcome to
Everyday Media Group
We are a Full Service Digital Marketing Agency
Obvious ROI. 100% Transparency.
The Best Customer Service on the Planet.
Find out what makes us different. Get your RISK – FREE online marketing consultation today

#1 Full Service Internet Marketing Agency in Dallas & Fort Worth, TX
Lead Generation Services for Businesses Big and Small
Effective Lead Generation.
Backed by Data.
To have a successful business, you need the right audience and customer base. Everyday Media utilizes thorough data and innovative toolsets to provide quality lead generation for your company. We take the guesswork out of finding an audience for your services!
Digital Marketing & Website Development
When you combine digital marketing with an efficient website, you open new possibilities for your business and your customers. Entice your audience with efficiency and quality services!
To provide effective internet marketing, Everyday Media Group undertakes numerous case studies throughout the year. These studies provide extensive data regarding innovative technologies and newfound techniques, allowing us to better serve your business' needs.
So, I saw a post today at SEJ by Shelly Fagin, She was really on point, and this is something that we should really explore. I have experienced this same problem with two of our roofing clients. I have noticed in our Google My Business knowledge panel,...
read more
We pride ourselves on our work with local businesses, and many have gone on to recommend our services to their fellow entrepreneurs. Read our client reviews for a taste of what our services provide!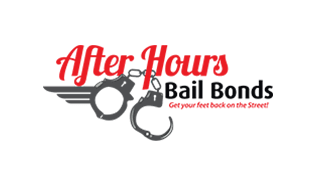 Over the years, we have used several SEO or PPC companies or programs to manage our Internet presence. After dealing with false promises and lackluster performance from other companies, I'm glad we chose to work with Everyday Media.
Since we began our relationship we've seen very consistent results, we are getting traffic and our phone is ringing!
Steve Thompson , After Hours Bail Bonds

I wanted to take this opportunity to thank Everyday Media Group for their management of my SEO and PPC campaigns. They have always been responsive and helpful and have helped me generate many leads for my business. I highly recommend their service!
Lace O'Malley Bail Bond Agency
Todd Baldwin
CEO | Founder

Ryan Nielsen
Chief Operating Officer


Robert Krebsbach
Senior Paid Search & Facebook Analyst

Carrie Boyd
Director of Paid Media
Mahfuz Alam
Director of SEO