Frisco SEO and Digital Marketing Company
Boost Your Organic Presence With Search Engine Optimization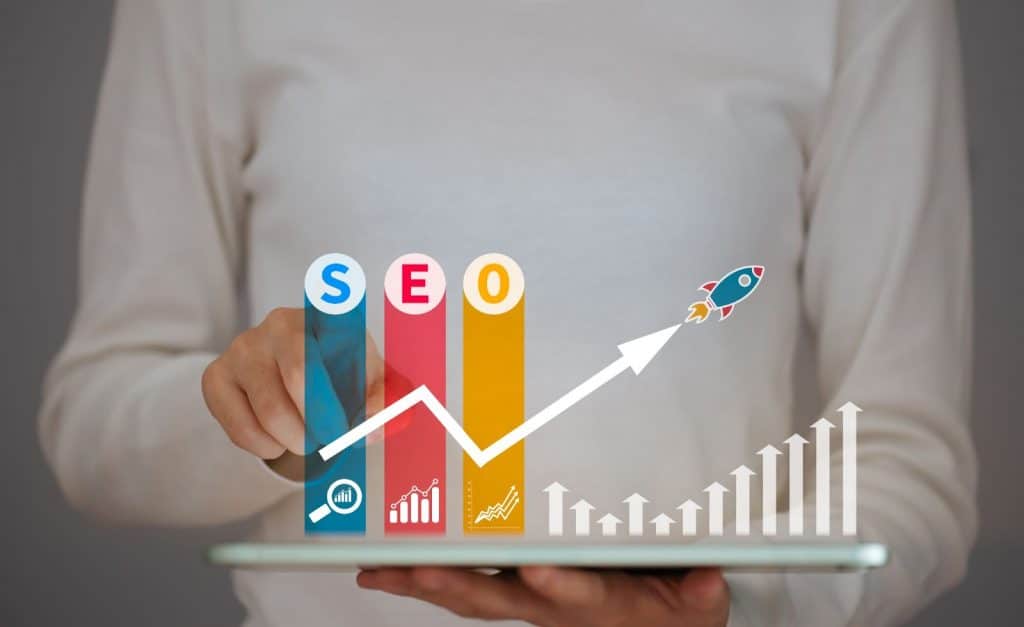 SEO helps customers find your website by ranking it higher on search engines. This marketing strategy adds keywords to your website, blog posts, and other content. SEO also establishes your online presence and builds customer trust throughout the web. We'll work with you during an audit and consultation to customize a plan that fits your business and goals.
Search engine optimization is the cornerstone of any digital marketing plan. We can help you rank higher in local search results and establish trust with new customers. We can also create content that better reflects your business and creates more opportunities for conversions.
What Makes The Everyday Media Group SEO Agency Better Than Others?
Working as the best Frisco SEO company, Everyday Media Group is the one that understands SEO is an ever-changing landscape. That's why we constantly strive to stay ahead of the curve, whether by keeping up with the latest Google algorithm updates or using the latest tools and techniques.
As one of the leading Frisco SEO services providers, our SEO experts are also continually expanding their knowledge and skill set. You can be confident that your website is in good hands as the best SEO company in Frisco is catering to it. In addition, we're committed to transparency and always keep our clients updated on our progress.
This approach allows us to build strong relationships with our clients and deliver the best possible results.
If you're looking for an SEO agency that you can trust, look no further than Everyday Media Group.
Many SEO services in Frisco are vying for attention, but Everyday Media Group SEO Agency stands out from the rest. We deliver results that our clients want: higher rankings on the Search Engine Results Page.
We do this by using techniques approved by the major search engines and continuously monitoring your rankings. In addition, we also work with you to create content that is designed to attract and engage your target audience.
As a result, you can be confident that you are getting the most out of our SEO services and putting your best foot forward in terms of online visibility.
Everyday Media Group is one of the Google Ads, platinum-certified SEO companies in Frisco specializing in helping businesses improve their organic traffic. We have a team of experienced Frisco SEO experts familiar with the latest algorithms and trends.
We also use a data-driven approach to help our clients achieve their desired results.
Customized Campaigns For Each Client
Our commitment to results sets us apart from other Frisco SEO consultant agencies. We work closely with our clients to understand their business goals and objectives. We then create customized SEO strategies that are designed to achieve those goals.
Our techniques have been proven to be effective in helping businesses increase their organic traffic and sales.
As the only Frisco SEO agency with Google Certification, Everyday Media Group is one of the most effective SEO agencies because of its ability to improve sales. By optimizing your website for search engines, we can help you attract more visitors looking for what you have to offer. This increased traffic can lead to more sales and help you to grow your business.
If you are still considering SEO services near me in Frisco, Everyday Media Group is one of the premier SEO agencies in the country, and there are several reasons why. We never use cookie-cutter plans. Every client we work with gets a unique, personalized approach tailored to their specific needs and goals.
Our SEO experts have a wealth of experience and knowledge, and they are always up-to-date on the latest industry trends. We also use cutting-edge tools and technologies to ensure that our clients get the best results possible.
Why Everyday Media Group SEO Agency?
There are a lot of SEO agencies out there. So, why Everyday Media Group? Our experience, dedication, and commitment to results set us apart from the rest.
Everyday Media Group, a local SEO company in Frisco, has over twenty years of experience in the SEO industry. We've worked with some of the biggest names in the business, and we've helped them achieve results that they never thought possible. We know what it takes to succeed in this industry, and we're ready to put our knowledge to work for you.
We're also dedicated to getting results for our clients. We don't believe in taking shortcuts or cutting corners. We'll always put in the hard work necessary to bring you the results you need and deserve.
Besides that, we're committed to providing outstanding customer service. We know that SEO can be complex and confusing, but we'll always take the time to explain things clearly and answer any questions you have. To cater to your expectations and work as your top choice in SEO company Frisco agencies, We want you to be informed and involved every step of the way.
Our team ensures that you stay confident about your local SEO Frisco campaign being on track and achieving your desired results.
We Don't Brag About Our Services. We Show Them!
At Everyday Media Group, we don't just talk about our services like the SEO agency Frisco – we show our clients what we can do. We believe that actions speak louder than words, so we put all of our efforts into providing the best possible service for our clients.
We start by getting to know your business inside and out to tailor our SEO strategy specifically for you. Then we work on improving your website's visibility and ranking on search engine results pages.
But we don't stop there; we also provide ongoing support and maintenance to ensure that your website continues to perform at its best. So if you're looking for Frisco SEO services that will actually deliver results, look no further than Everyday Media Group.
Win Your Way To The Top
At Everyday Media Group, we believe that SEO Frisco should be strategic, not transactional. That's why we take a consultative approach with all of our clients. We work with you to understand your business goals, and then we develop a customized SEO plan that is aligned with those goals.
So if you're looking for a Frisco SEO company to help you achieve your long-term business goals, contact Everyday Media Group today.
We'd be happy to discuss how to help you reach your target audience and grow your business.
SEO Services
Everyday Media Group offers a wide range of Frisco SEO services to help businesses improve their search engine ranking and visibility. One of our most popular services is content writing. Our team of experienced writers can create high-quality, keyword-rich content.
Everyday Media Group provides on-page SEO company Frisco services that help your website rank higher in search engine results pages (SERPs). Our team of SEO experts will analyze your website.
If you have a brick-and-mortar business, we, as the local SEO company Frisco, can help you to attract customers who are searching for businesses like yours in their area. We will work with you to identify the best keywords and phrases for your business and location. Besides that, we will help you to incorporate those keywords into your site's content in a way that is both natural and effective.
On-page optimization involves making sure your website's content and code are optimized for the keywords you want to rank for, while off-page optimization focuses on building high-quality backlinks from other websites. Our team also offers ongoing consulting and management services to ensure that your website continues to perform well in the search results over time.
Technical SEO is the practice of optimizing a website for Google's search algorithm. It is a complex and ever-changing process, but there are a few key elements that are essential for every website.
First, all websites need to be properly coded and formatted so that Google can crawl and index them correctly. Second, website content needs to be well-written and keyword-rich so that it can be properly ranked in search results. Lastly, all websites need to have strong backlinks from high-quality websites.
Google My Business is a free listing that businesses can use to manage their online presence across Google. This includes Search and Maps. This entity makes it easy for customers to find your business, contact you, and learn more about what you offer. When customers leave reviews, they help improve your business's visibility and ranking in search results. 
Pay Per Click (PPC) Services in Frisco
Frisco, renowned for its burgeoning business environment, is a hotspot for effective Pay Per Click (PPC) services. Frisco's PPC service providers are well-versed in designing and managing PPC campaigns that resonate with specific audience segments, increasing web traffic and boosting conversion rates. By using advanced analytics and performance tracking tools, they deliver tangible results and a high return on ad spend for their clients. Their services are vital to businesses of all sizes and sectors, offering a compelling avenue for growth and success in the competitive Frisco market.
Reach Out for More Information
Want to find out more about how our SEO services can help increase your business' visibility? Give us a call or fill out our online contact form today. We'll be happy to go over any questions you may have.