New York City, NY SEO Company
New York City, NY, Search Engine Optimization Services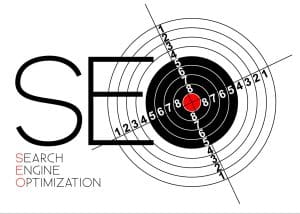 Do you want to generate more online traffic in New York City? If so, you have to work with a professional team. New York City is one of the most competitive markets, and you may not have time to think about your digital marketing, product, and services. Instead, allow us to handle your search engine optimization campaign.
We are Everyday Media Group, and we provide professional SEO services. We work with clients across multiple industries, and we can help you improve your SEO campaign as well. If you want to generate more online traffic, you need to make sure your link is at the top of the page. Search engine optimization focuses on making that happen, and we will use a diversified strategy to help you improve your online presence.
Some of the strategies we can use to help you improve your search results rankings include:
We will help you publish content regularly, letting search engines know that your website is still active.
We will help you stay up to date on keyword research, making sure that you target the right terms and phrases.
We can even audit your website from time to time, making sure everything works exactly as it should.
Count on the professional team from Everyday Media Group to help you maximize the results of your SEO strategy.
Leverage SEO to Get Your Website Found by New York City Locals
We can also help you generate more foot traffic. You might want to target people living in the New York City area, and that is where local search engine optimization can help your business. You want to land in the coveted Google 3-Pack, and we can help you make that happen. Some of the tips we may use include:
We will help you create a beautiful Google My Business profile, where people can learn more about your company.
We will make sure that your name, address, and phone number are consistent across all online directories.
We can also create a separate location page for each establishment, making sure your customers know exactly where you are located.
We will also take a look at all aspects of your local SEO campaign from time to time, making adjustments as needed.
Local search engine optimization is more important today than it ever was in the past, and we can help you get the most out of this digital marketing strategy. If you would like to learn more about how the team at Everyday Media Group can help you, give us a call today to speak to a member of our team! We are always available to help you optimize your digital marketing strategy.