Arlington Digital Marketing & SEO Company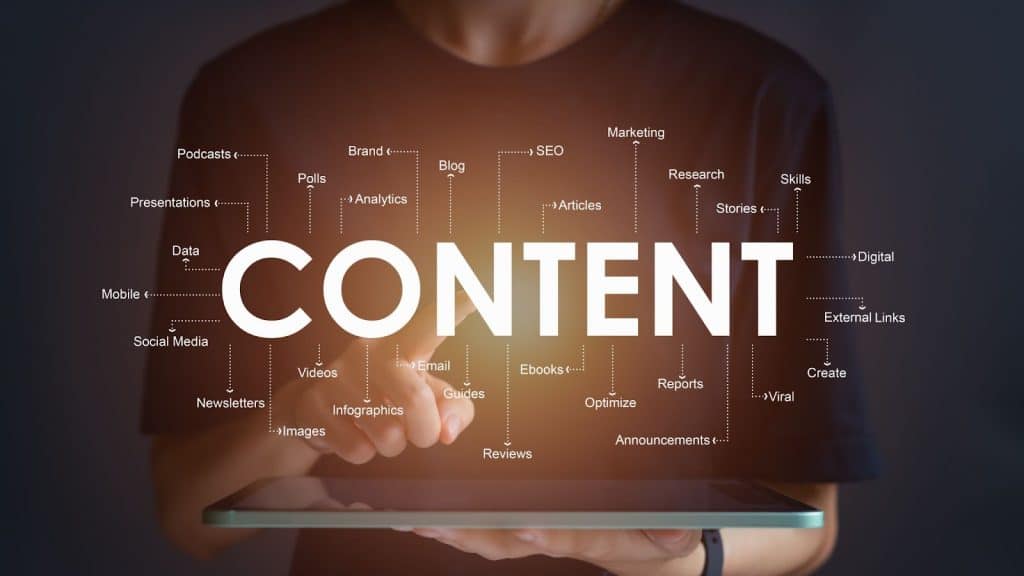 These days, a strong online presence is essential for any Arlington business. Advertising online, having a solid and efficient website, and utilizing SEO will boost your company to the next level. Sure, you can try to go at this alone, but you won't see the same results as you would if you worked with professionals like us at Everyday Marketing Group.
There is plenty of competition out there in Arlington. Our team will work with you to understand your business and goals. We will then come up with strategies to help you attract more clients. This can be through improving your website, focusing on SEO, and/or creating pay per click ad campaigns. We can also assist with social media marketing and advertising. More and more businesses are realizing the benefits of using social media to reach more potential customers.
Boost Your Organic Presence with Search Engine Optimization
SEO is extremely important for the website of any business, especially if you're implementing a digital marketing campaign. By utilizing specific keywords that potential customers are searching for, you can boost your results in web searches. Most people don't bother scrolling past the first page of results when performing a search. The goal of SEO is to get your business as far up the results as possible.
When focusing on SEO, it's important to work with a professional. When working with us, you will not need to guess at what to do. We keep up with the latest trends in the industry and get to know your business and your goals. Putting all this information together, we can come up with the best strategy to get your company noticed.
If you decide to work with us on SEO, we will get right to work optimizing your digital presence. We will look at many areas, which include relevant keywords, title tags, blog titles, the SSL certificate, backlinks, and duplicate content. In addition, we look at competitors in Arlington so that we can best understand how to boost your business.
A Beginner's Guide to On-Page and Off-Page SEO
Website SEO has never been more critical for businesses, brands, and companies who want to make digital their primary platform. According to a source, about 46% of the searches are oriented toward local businesses. Another Google report shows that 76% of the people searching for a business on their smartphone visit it within a day.
While these are just two factoids, numerous others prove the necessity for a good SEO plan for any organization across websites such as Google My Business, social media channels, and other forums.
While the subject of SEO is fairly vast, this article is mainly for all the people and businesses starting out with their websites. You might have heard phrases such as on-page SEO and off-page SEO quite frequently in recent times.
While you might have a brief idea, we'll be taking you through the fundamentals of on-page and off-page SEO in this post. Consider this as a beginner's guide. So let's jump in.
What is On-Page SEO?
In simple terms, on-page SEO is all the strategies and tactics experts use to enhance the page's structure, readability, value, and resultant performance. This includes many factors such as how easy it is for Google to go through your website, whether it provides useful information to users, what its authority is, if it is trustworthy, and more.
To enhance all this, there are numerous factors one has to work on when it comes to the website. Let us take you through them.
Content
The most basic thing is content. You need to understand that your content determines how many people will stay on your page and for how long. So that needs to be engaging, insightful, and add value to the users' needs.
Keywords
This is another buzzword you would've heard of. Keywords are essentially commonly used phrases associated with a topic or subject. Include these in your content so that Google reads them and understands that you are providing the info someone else is searching for.
Title Tag and Meta Description
The title tag is the one displayed on the search results page, and the meta description is the text appearing below the URL. Now, you need to ensure that both of these stand out from other results on the page. Entice the users, and make them understand at first glance that what they're looking for is the result they're seeing before them. For this, the keywords need to be included, and both the title and the meta description need to be clear and crisp.
Internal Links
Add links to content, blog, or pages related to the current one. This increases the quality of your page, domain authority, and hence the SEO value. It also helps users stay on your website longer when they jump from one page to another through these links.
These are some of the major factors of on-page SEO. While there are others, such as the website being a safe space, including alt text, mobile-friendly UI/UX, and more, as beginners, you need to first look at the sections mentioned above.
What is Off-Page SEO?
Off-Page SEO is the strategy that includes all factors outside of your website. These external factors add to the SEO of your site and help you elevate it. So let's look at them.
Backlinks
Backlinks are perhaps the most important part of off-page SEO. A backlink is an inbound link or incoming link where an external website has a link to a page on yours. This is important because it lets Google know that other websites trust you, and hence your credibility increases. This, in turn, increases your SEO ranking on the search engine.
Domain Authority
I mentioned domain authority in the previous section. It is a result of all the on-page and off-page SEO factors. Every website is scored out of 100 by a search engine, and this score is the website's domain authority. To increase this, you'll need to optimize all aspects of your website, right from keywords, content structure, and sitemap, to off-page factors such as backlinks as well.
Social Media Promotions (Organic and Paid)
You can promote your website organically and through paid ads across various social media channels. Organically you can put up website links alongside your social handles, as part of email newsletters, etc.
With Facebook ads and Google ads, one can even pay for being advertised to different users over the internet based on their demographic, location, age, gender, interests, and other metrics. This way, you can target the most niche audience, create awareness, generate leads, and convert them into actual customers.
Google My Business
With platforms such as Google My Business, you can showcase your business on the search engine as an entity separate from other searches. This is a space for you to talk about who you are, the products and services you offer, your physical location, website, social handles, and more.
It is essentially a single point of contact from which people can navigate different platforms and channels to reach out to you. Getting reviews is another way to increase your SEO. It builds trust and credibility for your brand, which both the users and the search engine appreciates.
These are the major factors involved with off-page SEO.
Pay Per Click (PPC) Services in Arlington, TX
In Arlington, TX, Pay Per Click (PPC) services have proven to be a strategic and powerful tool for businesses aiming to bolster their online visibility, convert increased web traffic into sales, and ultimately thrive in their respective industries. These expert PPC agencies in Arlington have established their reputation by consistently creating well-targeted, focused advertising campaigns designed to capture attention, trigger action, and deliver impressive returns on investment. They leverage their deep knowledge of market trends and consumer behavior to devise effective PPC strategies, enabling businesses to attract potential customers and maintain a competitive edge in the rapidly evolving digital marketplace.
Conclusion
Overall, website SEO is a key factor that determines how your business will perform over the internet. Considering we are living in a post-pandemic world, companies are moving online, and it is becoming the primary space for business.
Once you understand the basics, you can consult experts or local SEO companies such as EveryDay Media Group, which offers multiple SEO services tailor-made for your needs. In addition, you can reach out to their official website to know more.
Well, what are you waiting for? Get started today!