Arlington, VA SEO and Digital Marketing Company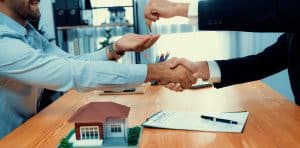 Nestled just across the Potomac from the nation's capital, Arlington, VA pulses with its unique blend of history, innovation, and enterprise. At Everyday Media Group we are proud to market for Arlington's dynamic business landscape. Serving as a market for companies and startups alike, Arlington demands a digital presence as vibrant and forward-thinking as the city itself. That's where we come in. We're poised to empower Arlington-based businesses with the tools and strategies needed to dominate the digital space, ensuring that their online footprint is as impactful as their physical presence.
Boost Your Organic Presence with Search Engine Optimization
In an era where online discoverability can make or break a business, showing up at the top of search results has become paramount. With our expert Search Engine Optimization (SEO) strategies, Everyday Media Group is dedicated to elevating your brand's online visibility. By meticulously analyzing and optimizing your website's content, structure, and external link portfolio, we ensure that your site not only ranks high on search engines but also attracts and retains quality traffic. Let us unlock the potential of SEO for your business, positioning you prominently in an increasingly crowded digital marketplace.
Branded Custom Website Design Services
Your website is more than just a digital destination—it's a reflection of your brand's ethos, values, and aspirations. At Everyday Media Group, we take this to heart, delivering bespoke website designs that not only captivate and engage visitors but also resonate deeply with your brand's identity. Our team of creative designers harnesses the latest design trends, combined with a keen understanding of user experience, to craft sites that are both aesthetically pleasing and functionally robust. Step into the digital age with a website that tells your story, designed to perfection by Everyday Media Group.
Search Engine Marketing to Grow your Business Rapidly in Arlington, VA
Arlington, VA, with its proximity to the heart of national governance and its bustling urban hubs, is a hive of opportunity for businesses. To truly capitalize on this dynamism, an effective online marketing strategy is indispensable. Everyday Media Group brings its proficiency in Search Engine Marketing (SEM) to Arlington businesses, ensuring they're not just present but dominant in the online marketplace. Whether it's strategically curated Pay-Per-Click campaigns, insightful display ads, or meticulous retargeting efforts, we have the tools to usher in rapid business growth. For Arlington enterprises looking to soar in the digital sphere, our SEM solutions offer the thrust they need.
Social Media Marketing and Integration for Arlington Enterprises
In today's interconnected digital world, a brand's vitality is often gauged by its social media vibrancy. For your business, this could mean forging connections, sparking conversations, and nurturing engagements across multiple platforms. With a blend of data analytics, content creation, and strategic campaign planning, we aim to seamlessly integrate your brand's message across platforms, turning casual browsers into ardent brand advocates.
Give Us a Call To Discover How We Can Propel Your Arlington Business Growth
Success in the digital world requires a blend of strategy, creativity, and adaptability, and that's where Everyday Media Group shines. While we may not be based in Arlington, our dedication to understanding its market nuances and business pulse is second to none. If you're an Arlington business aspiring for digital dominance, we invite you to collaborate with us. By intertwining your brand's vision with our digital expertise, we can craft strategies that resonate, engage, and convert. Reach out and witness firsthand how Everyday Media Group can be the catalyst for your Arlington business's exponential digital growth.