SEO Marketing Company in Boston, MA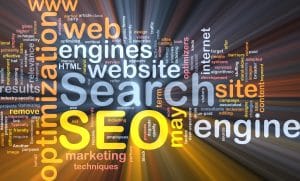 Welcome to Everyday Media Group, a Boston-based SEO company! We are a team of experienced professionals who specialize in improving your website's visibility and ranking on search engines like Google. We understand the importance of organic traffic, and we work tirelessly to develop strategies that help you achieve your online goals. We take a data-driven approach to ensure that our methods are effective and provide measurable results for your business. Our team is dedicated to your success, and we are excited to partner with you and help you reach new heights in the digital world.
Search Engine Optimization Services in Boston, MA
At our SEO company in Boston, we offer a wide range of search engine optimization services to help businesses of all sizes achieve their online goals. Our services include keyword research, on-page optimization, content creation, link building, and more. We work with you to understand your business goals and tailor our services to meet your specific needs. Our team stays up-to-date with the latest trends and best practices in SEO to ensure that we are always providing the most effective strategies for your business.
Benefits of Local Boston Digital Marketing
As a Boston-based digital marketing company, we understand the benefits of local marketing. We know the ins and outs of local marketing and can help you connect with your target audience in a more personal and effective way. Our team of experts knows how to use local SEO to help you get found by potential customers in the Boston area. We also have experience with local PPC advertising and social media marketing, which can help you increase your reach and grow your business. With our local Boston digital marketing services, you can enjoy the benefits of targeted marketing while building a stronger brand in your local community.
How Internet Marketing Can Expand Your Reach
Internet marketing has become essential in today's digital age. With so many consumers spending their time online, it's important for businesses to have a strong digital presence. Internet marketing can help you reach a wider audience, build your brand, and increase your revenue. With strategies like SEO, PPC, social media, and content marketing, you can target your ideal customers and engage with them in a meaningful way. Internet marketing is also cost-effective, making it an ideal option for businesses of all sizes. By investing in internet marketing, you can expand your reach and grow your business in ways you never thought possible.
About Boston, MA
Boston is a vibrant and historic city located in the heart of New England. Known for its rich culture, world-class education institutions, and diverse neighborhoods, Boston is a hub for innovation and growth. As a city that values tradition and progress, Boston offers unique opportunities for businesses of all sizes to succeed. Whether you're a local business looking to expand or a new company trying to establish a presence, Boston is the ideal place to grow and thrive.
Why Choose Us?
When it comes to digital marketing, there are many companies to choose from. So why should you choose Everyday Media Group? First and foremost, our team of experts has years of experience and a proven track record of success. We take a data-driven approach to our strategies, ensuring that we are always providing effective and measurable results. We are also dedicated to our clients' success and work tirelessly to ensure that their goals are met. Our commitment to excellence and customer service is unmatched, and we pride ourselves on building strong and lasting relationships with our clients. Choose us for your digital marketing needs, and you'll be in good hands. Contact us by phone or online to speak to a friendly and knowledgeable representative, and we will be happy to answer any questions that you may have.