SEO & Digital Marketing Company in Cincinnati, OH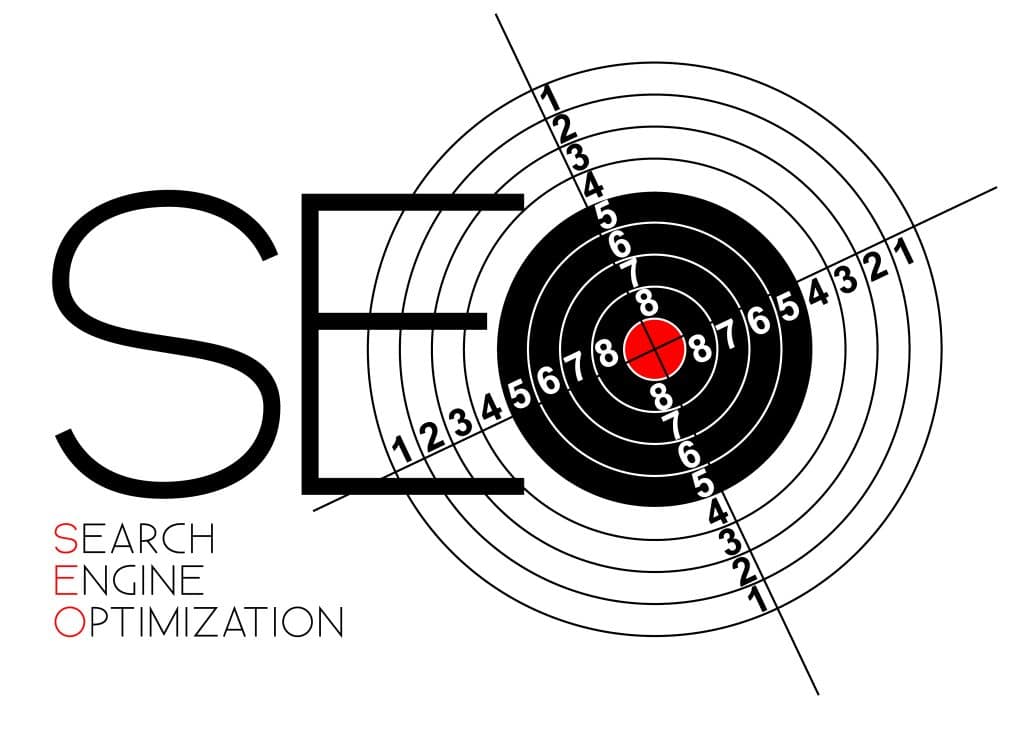 Welcome to our Cincinnati, OH SEO company! At Everyday Media Group, we specialize in creating tailored SEO strategies to help businesses in Cincinnati, Ohio, improve their online visibility and attract more qualified leads. Our team of experts stays up-to-date with the latest SEO trends and tools to ensure that our clients receive the most effective and efficient services. We're committed to helping our clients grow their businesses and achieve their online marketing goals. Contact us today to learn more about how we can help you succeed in the digital world.
Benefits of SEO Services in Cincinnati
SEO services are crucial for businesses in Cincinnati, OH, looking to stand out in a highly competitive online landscape. With SEO, you can improve your website's ranking on search engines like Google and increase the visibility of your brand. This means that potential customers are more likely to find your business when they search for relevant keywords. SEO can also help you establish your brand as a trusted authority in your industry and attract more qualified leads to your website. Ultimately, investing in SEO services can help you achieve your business objectives by driving more traffic and increasing your conversion rates.
What Makes an SEO Company Stand Out?
At Everyday Media Group, we believe that what sets an SEO company apart is a combination of expertise, innovation, and results. We have a team of highly skilled SEO specialists who stay updated with the latest trends and best practices in the industry, ensuring that our clients' websites rank higher in search engine results pages (SERPs). Our data-driven approach allows us to create customized SEO strategies tailored to our clients' unique needs and goals. We also believe in innovation, constantly exploring new tools and techniques to optimize websites for search engines. Most importantly, we measure success by the results we deliver to our clients, whether it's increased organic traffic, higher rankings, improved conversions, or most importantly, sales. We are committed to driving tangible and measurable results for our clients, and that's what makes us stand out as a leading SEO company.
Pay Per Click (PPC) Services in Cincinnati
In Cincinnati, Pay Per Click (PPC) services are redefining the way businesses connect and engage with their target audience. Offering targeted, measurable, and data-driven marketing solutions, these Cincinnati-based PPC service providers guarantee fast results and high return on investment. They bring together creative ingenuity and technological expertise to design and manage PPC campaigns that align with the businesses' objectives and the customers' needs. Whether it's a small business looking to grow its local presence or a large corporation aiming to strengthen its national footprint, Cincinnati's PPC services offer cost-effective solutions that drive meaningful business growth.
SEO Vs. PPC
When it comes to digital marketing strategies, the choice between SEO and PPC largely depends on the specific goals and budget of a business. SEO, or search engine optimization, focuses on optimizing a website to improve its organic rankings on search engine results pages (SERPs). It is a long-term strategy that requires consistent effort and time but can yield sustainable results in terms of increased organic traffic and visibility. On the other hand, PPC, or pay-per-click, is a paid advertising model where businesses bid on keywords and pay when their ads are clicked. It can provide immediate results and is highly effective for targeted marketing campaigns, but it can be more expensive in the long run.
At our Cincinnati SEO Company, we understand the unique strengths of both SEO and PPC and take a holistic approach to create customized strategies for our clients. We analyze their business goals, target audience, and budget to determine the optimal mix of SEO and PPC that aligns with their needs. We also continuously monitor and optimize campaigns to ensure maximum ROI and performance. Our data-driven approach allows us to make informed decisions and create a comprehensive digital marketing plan that leverages the strengths of both SEO and PPC to drive results for our clients.
Benefits of Local Cincinnati Digital Marketing
As a local business in Cincinnati, OH, it's important to have a digital marketing strategy that's tailored to your local audience. Local digital marketing can help you reach more potential customers in your area and increase your chances of converting them into loyal customers. By leveraging local SEO tactics, such as optimizing your Google My Business listing and creating locally-focused content, you can improve your online visibility and attract more local traffic to your site. Local digital marketing can also help you build stronger relationships with your customers by engaging with them on social media and offering personalized promotions.
How Internet Marketing Can Expand Your Reach
Internet marketing is a powerful tool that can help businesses of all sizes expand their reach and connect with potential customers from all over the world. With internet marketing, you can leverage various digital channels like search engines, social media, email marketing, and more to reach a broader audience and increase your brand awareness. Internet marketing can also help you build credibility and trust with your audience, which can lead to increased customer loyalty and more repeat business. By investing in internet marketing, you can take your business to new heights and achieve your growth objectives.
About Cincinnati, OH:
Cincinnati, OH is a vibrant city that's home to a diverse population of over 300,000 people. It's a hub for business, culture, and innovation, with a thriving arts and culinary scene, as well as a strong business community. Cincinnati is also home to several major universities, research institutions, and tech companies, making it a hub for academic and scientific research. Whether you're a small business or a large corporation, Cincinnati offers a wealth of opportunities to grow and succeed.
Grow Your Business in Cincinnati
As a digital marketing company with extensive local marketing experience, we know how to target a lucrative campaign in the local Cincinnati area. Our team of experts specializes in creating tailored digital marketing strategies to help businesses in Cincinnati grow their online presence and drive targeted traffic to their websites. From optimizing websites for local search to creating hyper-localized PPC campaigns, we have the expertise to create customized solutions that resonate with the local audience. We also understand the importance of community engagement and leverage social media and other platforms to connect businesses with their local customers. Whether it's optimizing for local SEO, running geo-targeted PPC campaigns, or creating engaging social media content, we are dedicated to helping businesses in Cincinnati thrive in the digital landscape and achieve their growth objectives.
Give us a call or contact us online to find out more about how we can help your business grow.