Digital Marketing Services in Atlanta, GA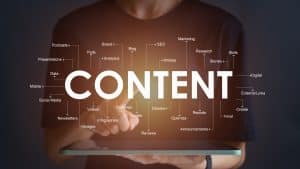 While our roots are in Southlake, TX, Everyday Media Group's reach extends across the nation, serving cities like Atlanta, GA. We merge data-driven strategies, innovative designs, and tech-powered solutions to deliver potent digital marketing campaigns to businesses in the Peach State and beyond.
Search Engine Optimization: How It Works
Search Engine Optimization (SEO) is more than just a buzzword at Everyday Media Group. It's a powerful tool that, when properly applied, can boost your brand's visibility and foster growth. We don't just plug in keywords; our comprehensive SEO approach includes the creation of high-quality content, optimization of your website's user experience, and the development of a strong network of backlinks. We use these techniques to help your business climb the search engine ranks and reach your potential customers effectively.
Pay Per Click Services in Atlanta, GA
Everyday Media Group's Pay Per Click (PPC) services are designed to provide immediate and tangible results, regardless of your business's location. For Atlanta businesses, we deliver targeted, data-informed PPC campaigns that capture the attention of your potential customers at the exact moment they're ready to make a decision. Our PPC services give you access to advanced keyword strategies and continuous campaign monitoring, ensuring your ads don't just get seen – they generate results.
Social Media Marketing to Boost Your Business
In the digital age, social media is a marketing powerhouse. At Everyday Media Group, we maximize the benefits of social media to expand your brand's reach and engagement. Our custom social media strategies encompass creating and posting engaging content, building authentic relationships with your audience, and leveraging the capabilities of paid ads to catalyze your business growth.
Call For a Website Audit and Help Growing Your Business
The foundation of any successful digital marketing strategy is a thorough website audit. At Everyday Media Group, we meticulously assess your website to pinpoint areas that need improvement and chart a course for success. We find potential issues that could be negatively impacting your website's performance and assist you in implementing the necessary adjustments to enhance your online presence. Reach out to us today and let's collaborate to grow your business.