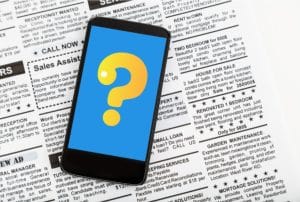 Digital Marketing Services in Milwaukee, WI
Headquartered in Southlake, TX, Everyday Media Group casts a wide net, offering robust digital marketing services to areas like Milwaukee, WI. Our approach blends data-centric strategies, imaginative designs, and tech-enhanced solutions to develop powerful digital marketing campaigns for businesses in the Brew City and beyond.
Search Engine Optimization: How It Works
At Everyday Media Group, we regard Search Engine Optimization (SEO) as a vital tool to boost brand visibility and business growth. More than just embedding keywords, we adopt a holistic SEO strategy, crafting top-notch content, optimizing your website for user experience, and creating a network of high-quality backlinks. By utilizing these state-of-the-art SEO techniques, we aim to position your business prominently in search engine results, thereby increasing your visibility to prospective customers.
Pay Per Click Services in Milwaukee, WI
Our Pay Per Click (PPC) services are meticulously designed to yield instant and quantifiable results, irrespective of your business's geographical location. For businesses in Milwaukee, we establish targeted, data-informed PPC campaigns that captivate your potential customers at the most opportune moment. With our PPC services, you'll benefit from our sophisticated keyword strategies and continuous campaign monitoring, ensuring your ads are not only seen but also generate tangible results.
Social Media Marketing to Boost Your Business
In today's world where social media is integral to our daily interactions, businesses must leverage the power of these platforms. At Everyday Media Group, we exploit the full potential of social media to enhance your brand's reach and engagement. Our bespoke social media strategies involve curating and sharing engaging content, building meaningful relationships with your audience, and utilizing the power of paid ads, all aimed at supercharging your business growth.
Call For a Website Audit and Help Growing Your Business
The path to a successful digital marketing strategy starts with a comprehensive website audit. At Everyday Media Group, we carry out a thorough examination of your website to unearth areas that need improvement and devise a clear roadmap to success. We identify potential roadblocks that could be impacting your website's performance and assist you in implementing the necessary fixes to boost your online visibility. Reach out to us today, and let's collaborate to propel your business to greater heights.