Denton, TX SEO and Digital Marketing Company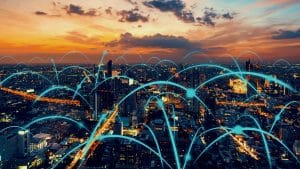 Nestled in the heart of Southlake, we are a premier digital marketing agency dedicated to propelling businesses into the online limelight. Denton, with its burgeoning market and vast potential, holds a special place in our array of services. Our local expertise, combined with our extensive industry knowledge, makes us the preferred choice for Denton-based businesses looking to expand their digital footprint. We understand the unique cultural and market nuances of Denton, and that's precisely why our strategies are not just data-driven, but also tailored to resonate with the local ethos.
Boost Your Organic Presence with Search Engine Optimization
In the rapidly evolving world of digital marketing, organic search remains the cornerstone of online visibility. Our Denton SEO experts delve deep into understanding your business, ensuring that your online presence isn't just about rankings, but more about reaching the right audience with the right message. Through rigorous keyword analysis, content optimization, and technical audits, we endeavor to boost your website's position on search engine result pages. Our strategies are holistic, encompassing both on-page and off-page optimization, ensuring sustainable growth and increased organic traffic for your business.
Local SEO and Google Business Profile Optimization
In the age where 'near me' searches have become second nature to consumers, local SEO is not just an option, but a necessity. Our team, with its roots firmly planted in Southlake, possesses an unparalleled understanding of local search dynamics. By optimizing your Google Business Profile, we ensure that you're not just on the map, but you stand out on it. From managing reviews to ensuring that local citations are consistent and accurate, our local SEO strategies are designed to make your business the go-to choice for local customers in Denton and its neighboring regions.
Branded Custom Website Design Services
Your website is your business's digital storefront, and at our Southlake design studio, we believe in making first impressions count. We craft custom, branded websites that are not just visually appealing but are also optimized for conversions. Every pixel, every line of code is meticulously placed to mirror your brand's ethos and to provide a seamless user experience. We blend creativity with functionality, ensuring that your visitors leave with an impression, a memory, or better yet, a purchase or inquiry. Our commitment is to create a digital space for your brand that's not just another site on the web, but a destination for your target audience.
Search Engine Marketing to Grow your Business Rapidly
In the dynamic digital ecosystem, relying exclusively on organic reach can sometimes feel like waiting for a ship at the airport. This is where our expertise in Search Engine Marketing (SEM), specifically tailored for businesses serving the Denton, TX area, comes to the forefront. By leveraging the power of targeted paid advertising, we craft campaigns that don't just grab attention but also align perfectly with the specific needs and intents of your prospective Denton customers. With meticulously chosen keywords, strategic ad placements, and astute bid management, we ensure that every dollar you spend garners significant returns. Whether you're a local startup seeking immediate digital prominence or an established venture aiming to expand your Denton clientele, our SEM strategies act as the turbo boost for your online ventures.
Social Media Marketing and Integration
In today's world where every like, share, and comment shapes brand perceptions, social media is the epicenter of digital interactions, especially in vibrant communities like Denton. Our approach to social media marketing is rooted in understanding the local Denton pulse. Instead of just broadcasting messages, we focus on weaving your brand into the fabric of daily social conversations. Through compelling content, timely posts, and integrative ad campaigns tailored for the Denton audience, we not only elevate your brand's visibility but also its relatability. It's about creating a bond, a community, and ensuring your brand's voice becomes an integral part of the Denton digital chorus.
Give Us a Call To Discover How We Can Propel Your Business Growth in Denton
While our expertise spans across various regions, serving the Denton, TX community holds a special place in our portfolio. Our digital marketing strategies aren't just about clicks and impressions; they're about forging lasting relationships and understanding local nuances. Each business has its distinct narrative, and we're here to amplify that story to the Denton audience in the most resonant way. Reach out to us, let's ignite a conversation. Together, we'll chart out a roadmap tailored for Denton, unlocking potential and setting the stage for unparalleled digital success. With your vision and our expertise, we can craft a legacy that Denton will remember and cherish. Give us a call or contact us online to find out more.