Comprehensive Digital Marketing, SEO Services in Denver, CO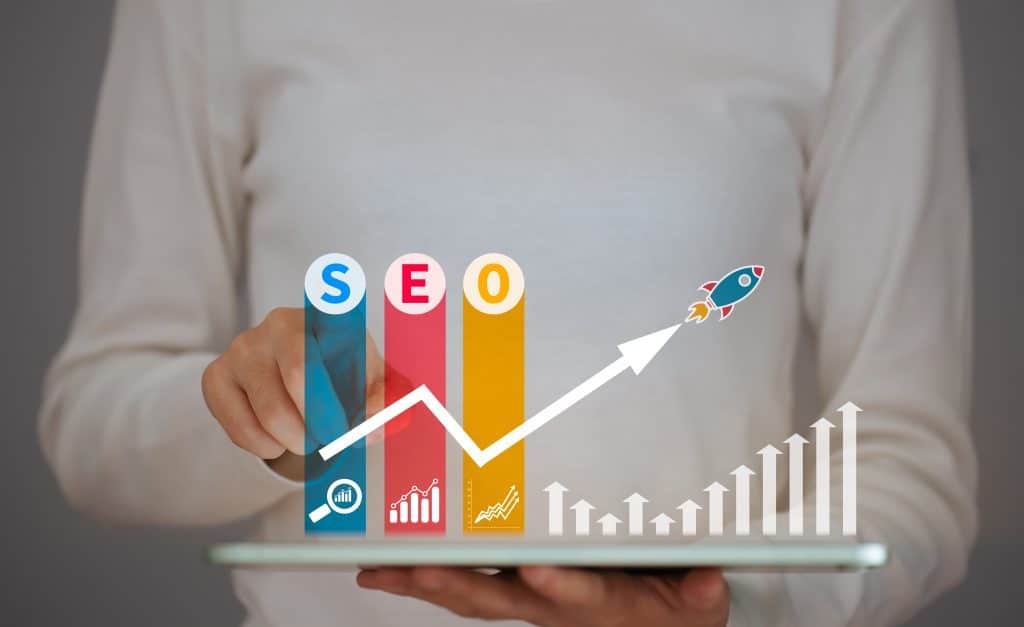 If you are looking for an SEO company that can help you, look no further than Everyday Media Group. We have worked with countless companies across multiple industries, and we can use our experience to help you.
Boost Your Organic Presence With Search Engine Optimization
Given that the vast majority of people use the internet when they are looking for products and services they require, you need to make yourself as visible as possible. Search engine optimization, which is usually shortened to SEO, can help you do exactly that. This is the process of crafting your online presence to meet the needs of search engines.
There are numerous ways we can help you improve your search results rankings. We will stay on top of the latest keyword research, making sure we target terms and phrases that are most relevant to your industry. We will also audit your website regularly, fixing broken backlinks and taking care of your meta tags and descriptions. We can also take a look at your blogs and articles to make sure they have been optimized for SEO purposes. Rely on the team from Everyday Media Group to help you take care of your online presence.
Pay Per Click (PPC) Services in Denver
In Denver, Pay Per Click (PPC) services have become a cornerstone for businesses seeking to elevate their online marketing efforts. PPC agency excel in creating strategic, customized advertising campaigns that capture audience interest and convert clicks into tangible sales. Their approach combines technological acumen with creative flair, ensuring optimal ad placement and heightened brand exposure. By continuously monitoring and refining campaigns, our PPC professionals in Denver drive impactful results and help businesses thrive in an increasingly digital world.
Industries We Serve
At Everyday Media Group, we have worked hard to expand the services we offer to make sure we can take care of all of the needs of our customers and clients. If you have a presence online, we can help you, no matter what industry you operate in.
For example, we regularly work with real estate companies to help them improve their online presence. We know that the Denver area is growing quickly, and we want to help real estate companies get their names out there.
We also work with contractors regularly. For example, we work with professional roofers, electricians, plumbers, and even those in the HVAC industry. It would be our pleasure to work with you as well. We will make sure that everyone knows about the quality products and services that you offer.
We also work with bail bond companies, which can help people get out of jail and give them an opportunity to form an adequate defense. If you want to maximize your business growth, you need to maximize your online presence. At Everyday Media Group, we will customize your online presence to meet your needs, so count on us to assist you. We can help you craft a digital marketing strategy that meets your needs.
Contact Us for a Website Audit
At Everyday Media Group, these are just a few of the many services that we offer. We know that you have a lot on your plate, but you cannot neglect your online presence. You need to focus on what you do best, which is why you should leave your digital marketing strategy to us!
We have a wide variety of services that we can use to help you improve your online presence. We will combine all of them together, customizing your digital marketing strategy to meet your needs. We can also perform a comprehensive website audit, identifying errors that might need to be fixed. So what are you waiting for? If you want to learn more about how we can help you improve your online presence, contact us today! A member of our team is always standing by to assist you.