SEO and Digital Marketing Company Serving Grand Prairie, TX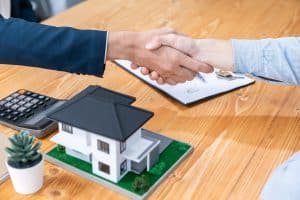 Everyday Media Group is unwavering in its commitment to empowering businesses in Grand Prairie, TX, with strategic digital solutions. Recognizing the unique nuances of the Grand Prairie market, our suite of services is tailored to resonate with its business community and their respective audiences. As trusted partners in your digital journey, we pride ourselves on deploying methodologies that amalgamate cutting-edge technologies with localized insights. In doing so, we transition beyond being just a service provider, establishing ourselves as a strategic collaborator dedicated to propelling Grand Prairie businesses to the zenith of their digital potential.
Boost Your Organic Presence with Search Engine Optimization
The vast digital landscape necessitates optimized visibility for businesses to thrive, and that's where our expertise comes to the fore. Serving Grand Prairie's entrepreneurial spirit, Everyday Media Group employs a refined approach to Search Engine Optimization (SEO). Through meticulous keyword research, content curation, and technical adaptability, we aim to elevate your brand's stature in organic search results. Our endeavors focus on making sure that when potential customers in Grand Prairie seek services or products in your niche, your enterprise is prominently positioned as a premier choice.
Local SEO and Google Business Profile Optimization
Grand Prairie boasts of a vibrant community with its distinct traits, and our local SEO strategies are designed to tap into this very essence. We place an amplified emphasis on optimizing your Google Business Profile, ensuring that your business shines brightly in local searches. By rigorously handling every component, from managing reviews to finessing localized content, our goal is to intertwine your brand's narrative with Grand Prairie's commercial fabric, making it a household name in the local community.
Branded Custom Website Design Services
Every business, especially those in Grand Prairie, deserves a digital platform that mirrors its brand ethos while being a beacon of functionality. At Everyday Media Group, we craft bespoke websites that are a fusion of aesthetics, utility, and brand identity. Each design is an outcome of in-depth consultations, ensuring that the final product is not just a website but an interactive digital experience tailored for the Grand Prairie audience. Through intuitive navigation, responsive designs, and engaging visuals, we offer a digital platform that truly embodies your brand's essence and serves as a cornerstone for your digital presence.
Search Engine Marketing to Grow your Business Rapidly in Grand Prairie, TX
Everyday Media Group, in its pursuit to elevate businesses in Grand Prairie, employs the formidable capabilities of Search Engine Marketing (SEM). The dynamic nature of the digital landscape demands swift and strategic actions to capture audience attention, and our SEM methodologies are meticulously designed with Grand Prairie enterprises in mind. By leveraging precision-targeted ad placements, strategic keyword bidding, and continual campaign optimization, we ensure that your brand is consistently in the limelight for all relevant searches. Our ambition is straightforward: to ensure that for every potential customer in Grand Prairie, your enterprise emerges as the foremost solution, resulting in not only increased visibility but tangible business growth.
Social Media Marketing and Integration for Grand Prairie Enterprises
Navigating the intricate web of social media necessitates a strategy that's both comprehensive and localized. With our finger on the pulse of Grand Prairie's digital socialscape, Everyday Media Group curates social media campaigns that resonate deeply with the local audience. Our approach transcends mere promotions; it's about fostering genuine relationships, sparking meaningful conversations, and building a community of loyal brand advocates. By integrating platform-specific campaigns, innovative content strategies, and interactive engagements, we aim to solidify your brand's position in the daily digital lives of Grand Prairie residents, creating lasting connections and driving engagement.
Give Us a Call To Discover How We Can Propel Your Grand Prairie Business Growth
Everyday Media Group extends an invitation to Grand Prairie businesses to embark on a transformative digital journey with us. Our portfolio of services, complemented by our seasoned team of professionals, is strategically designed to address the unique digital challenges and aspirations of each enterprise. We are more than just a service provider; we're your partner in crafting a compelling digital narrative tailored for Grand Prairie's market. Engage with us, and together, let's sculpt a strategy that not only amplifies your digital presence but also catalyzes unprecedented business growth. Give us a call today or reach out online to find out more.