How to Remove 'places.singleplatform' or Any 3rd Party Links From The Knowledge Panel of GMB Product/Service Menu
Published at August 16, 2018
Category: GMB
So, I saw a post today at SEJ by Shelly Fagin, She was really on point, and this is something that we should really explore. I have experienced this same problem with two of our roofing clients.
I have noticed in our Google My Business knowledge panel, places.singleplatform links as a Service/Product menu.
To be honest, I hated it because it's taking away my clicks and conversions. So, I searched the web and could not find any solution, and I decided to reach out to Google. Google replied, and, surprisingly, it was a very simple fix.
Here is the step-by-step solution to this issue
1. Login to your Google My Business account and navigate to "Info" from the left sidebar.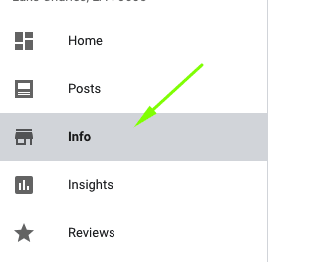 2. Then, change the business category to "Restaurant". (Don't worry, you can come back and change the category again, but for now, just change the category to 'restaurant').
3. Reload the page or sign in again to Google My Business and go to the edit section.
4. Then, Click on the URL section, now you should see a field for Products/Menu/Service URL. Put the Products/Menu/Service URL of the site in this field and save all changes
5. Now again, reload the page or sign in again and change the category to whatever it was before from "Restaurant." Save the changes and then you should see a "View on Search" option in the top right corner. Click that link to see your updated knowledge panel and voila… That 3rd party link is gone and you have your site's link in its place.
Here is a screenshot of Bert Roofing Google My Business knowledge panel with own Product/Service Link.