Digital Marketing Services in Jacksonville, FL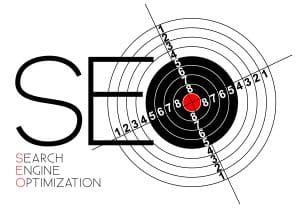 At Everyday Media Group, we provide comprehensive and tailored digital marketing services in Jacksonville, FL and beyond. Our expertise lies in developing effective strategies that align with your business objectives, while enhancing brand awareness and generating a consistent flow of qualified leads. We leverage our skills in various digital marketing disciplines to provide solutions that will help your business thrive in the online space.
Search Engine Optimization for Organic Visibility
Our SEO services are designed to increase your website's organic visibility on search engines. This entails on-page and off-page optimization, keyword research, and content strategy development to improve your site's ranking. We understand the intricacies of search engine algorithms, and we utilize proven methodologies to ensure your business appears prominently in relevant search results. By enhancing your website's organic visibility, we aim to drive more targeted traffic to your site, and subsequently, increase conversions.
Pay Per Click Campaigns
Our pay per click (PPC) campaigns are curated to generate immediate results, driving traffic and leads to your website. We focus on identifying the most effective keywords for your business, optimizing your ad copy, and managing bids to ensure a high return on investment. Our PPC experts continuously monitor and tweak your campaigns for maximum performance, while maintaining a keen eye on the cost-effectiveness of your advertising spend.
Social Media Advertising and Brand Recognition
We understand the power of social media in creating brand recognition and fostering community engagement. Our team of social media strategists designs targeted advertising campaigns on platforms like Facebook, Instagram, LinkedIn, and Twitter to reach your audience where they spend the most time. We focus not only on increasing your brand's visibility, but also on crafting a distinctive online identity that resonates with your target demographic.
Call for a Website Audit or to Find Out More
We invite you to reach out to us for a comprehensive website audit, where we'll analyze your site's performance, SEO, and user experience. This audit will enable us to identify areas for improvement and devise a strategy tailored to your business needs. Additionally, we are always available to answer any queries about our services. Contact us today either by phone or online to learn how we can help your business succeed in the digital landscape.