McKinney, TX SEO and Digital Marketing Company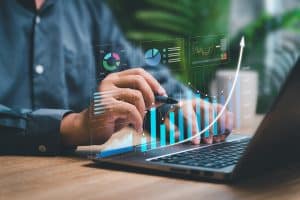 Everyday Media Group specializes in delivering a comprehensive suite of digital marketing solutions tailored for the McKinney, TX business landscape. With a deep understanding of the complexities of modern business operations and a finger on the pulse of McKinney's economic dynamism, we position ourselves not merely as a service provider, but as an integral strategic partner. Our commitment transcends routine operations; we seek to embed ourselves in the long-term aspirations of McKinney enterprises, guiding them through the multifaceted digital terrain with precision and expertise.
Boost Your Organic Presence with Search Engine Optimization
Visibility in the digital realm translates directly to business opportunity. At Everyday Media Group, our sophisticated approach to Search Engine Optimization (SEO) aims to maximize your brand's exposure in organic search avenues. Through rigorous keyword analysis, methodical content creation, and strategic technical optimizations, our focus is on positioning your business at the forefront of relevance. By targeting precise demographics within McKinney, we ensure that your brand not only garners visibility but secures its position as a market leader in its respective niche.
Local SEO and Google Business Profile Optimization
The unique attributes of McKinney's business environment necessitate a keen local approach. Our advanced local SEO strategies underscore the importance of an optimized Google Business Profile, ensuring your enterprise is not only prominent but also distinguished in local searches. By meticulously handling every facet, from review management to local content refinement, our intent is to solidify your enterprise's standing as a cornerstone within the McKinney commercial ecosystem.
Branded Custom Website Design Services
In an era defined by digital interactivity, a brand's website serves as its primary touchpoint and representative. At Everyday Media Group, we conceptualize, design, and execute bespoke websites that seamlessly meld form and function. Prioritizing McKinney-based businesses, our custom website solutions aren't mere digital platforms but strategic assets, tailored to resonate with your target demographic while ensuring operational efficiency. In a landscape replete with generic designs, we craft digital experiences that are emblematic of your brand's ethos and objectives.
Search Engine Marketing to Grow your Business Rapidly
Everyday Media Group leverages the potent capabilities of Search Engine Marketing (SEM) to offer unparalleled acceleration in business visibility and growth for enterprises operating in McKinney, TX. Recognizing the rapid pace of the digital marketplace and the need for immediate results, our SEM strategies are meticulously crafted to provide quantifiable outcomes. Through data-driven insights, sophisticated keyword bidding processes, and targeted ad placements, we position your brand precisely where it demands attention. Serving the McKinney business community, our objective is to ensure that for every relevant query, your enterprise is presented as the foremost solution, driving both traffic and conversion rates upward.
Social Media Marketing and Integration
The digital narrative of today revolves significantly around social media platforms, and understanding this, Everyday Media Group has developed integrative social media marketing solutions tailored for McKinney's dynamic audience. In an age where brands are built and nurtured online, our strategies go beyond mere promotions. We create conversations, foster community engagement, and cultivate brand loyalty. By blending content creation, platform-specific strategies, and audience analytics, we craft campaigns that resonate, engage, and convert. Our objective is to seamlessly integrate your brand into the daily digital lives of McKinney residents, making it an entity they recognize, trust, and engage with.
Give Us a Call To Discover How We Can Propel Your Business Growth
Everyday Media Group is not just a digital marketing agency; consider us architects of digital success, especially for businesses serving McKinney, TX. Our suite of services, backed by a team of experts, is meticulously designed to cater to the unique requirements of each client. We invite you to initiate a dialogue with us, to explore the vast possibilities and bespoke strategies we can offer. With a profound understanding of the McKinney business landscape and digital expertise honed over years, we are well-positioned to catalyze your enterprise's growth trajectory. Engage with us, and together, let's chart a path to unparalleled digital success. Give us a call or contact us online to find out more.