Comprehensive Digital Marketing Services in Garland, TX
Digital Marketing for Your Small-to-Medium-Sized Business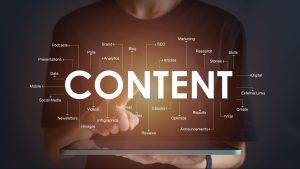 When promoting your Garland business, a strong online presence is essential. These days, many people look to the web to find goods and services. If you have a mediocre website with little advertising, your business will remain buried. Bring your business up to the top with effective digital marketing.
Our team at Everyday Media Group stays up to date on the latest trends and innovations in digital marketing. Using that information and our experience, we can help you come up with strategies to attract more clients. In turn, your business will grow. We will get to know you and your goals for your business. We can help you with SEO, PPC advertising campaigns, web design, and social media advertising. Let professionals like us handle your digital marketing. You will see far greater returns than if you try to go it alone.
PPC Marketing Experts for the Garland Area
It can be difficult to navigate a pay-per-click (PPC) ad campaign. If you don't know exactly what you are doing, you might be throwing your money away. When you work with professionals who truly understand PPC marketing, you will see higher returns on your investment.
We know how to get your business in front of people who are searching for your goods or services online. We know all major search engines, including Bing and Google. Our team will get to know your business and your potential customers in order to create an effective campaign. With PPC advertising, you can begin to see results right away. The more people that click on your ads, the more new customers you will find.
Boost Your Organic Presence With Search Engine Optimization
SEO is extremely important for bringing in new customers through their web searches. You can boost your position in web search results by incorporating the key words that people are searching for within your website. By creating blog posts, videos, and snippets using these keywords, you can make yourself more visible.
SEO is more than just using keywords. When working with us on SEO, we will also look at duplicate content, blog titles, backlinks, the SSL certificate, title tags, and relevant keywords. Our team of experts can help create an SEO strategy that is right for your business. We will get to know your business and help you reach your goals. The nice thing about SEO is that although it takes time and money to get things going, it will continue to accrue visibility for your business. Customers will find you organically, allowing your company to steadily grow.
Industries We Serve
We work with a variety of businesses in Garland. Anyone who relies on online advertising and search engine traffic can benefit from our services. These days, that's nearly everyone. Traditional advertising and referrals are helpful, but proper digital marketing can really elevate your business. The most common businesses we serve are bail bond companies, roofers, HVAC professionals, plumbers, and real estate investors. Join our long list of happy clients and take your business to the next level.
Contact Us for a Website Audit
Get in touch with us today for a free consultation. During our consultation, we will perform a preliminary SEO audit. In addition, we will inspect your website to find errors that are preventing potential customers from finding you. We operate with 100% transparency and value exceptional customer service. To take advantage of our risk-free website audit, contact us on our website or call (817) 795-5050.