Comprehensive Pay-Per-Click Advertising in Chicago, IL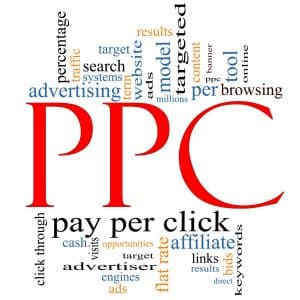 Chicago, Illinois, is one of the largest and most-populated cities in the country. With a population of near 3 million people in the city and millions more in the full metro area, there is a lot of opportunity for success for businesses in all industries. For those that are looking to improve their business and connect with more customers, having a strong online presence and marketing strategy is important. One way that you can efficiently market your business is through PPC marketing.
What Is PPC Marketing?
Being able to market your business and website efficiently is very important, and doing this online is a great way to connect with many potential customers. Unfortunately, when placing a traditional advertisement, you will not always know whether it is directly leading to more online visitors and revenue. With the use of PPC marketing, you can be assured that your advertising and marketing investments are translating into better outcomes.
PPC stands for pay-per-click, which effectively means that you will pay for advertisements every time your ad is clicked. These PPC ads can be placed on search engines, through social media, directly on other websites, and through a variety of other means. PPC advertisement comes with various benefits.
One of the main benefits of PPC ads is that you will know that you are spending your advertising dollars efficiently. The last thing that you will want to do is place an ad that does not convert to any sales or interested customers. With PPC ads, you will only pay when the ad and link is clicked.
The use of PPC marketing strategies is also a good idea as it can provide you with a lot of good data and information. When you place the ads, you will get great information about where the ads are getting the most views and clicks and which ads are not as effective. This can help you create a better marketing strategy moving forward.
Why Choose Everyday Media Group?
When you are looking to expand your online marketing efforts, working with the Everyday Media Group is a great option. This company offers a variety of marketing and consulting services that can help you build and establish a sound strategy that they can then help you implement. This can help ensure you get a great ROI on your marketing budget and attract as many customers as possible. You should contact us at the Everyday Media Group today to learn more about how we can help your company thrive. You can reach us either by phone or online.