Dallas PPC Agency
PPC Marketing Experts for the Dallas Area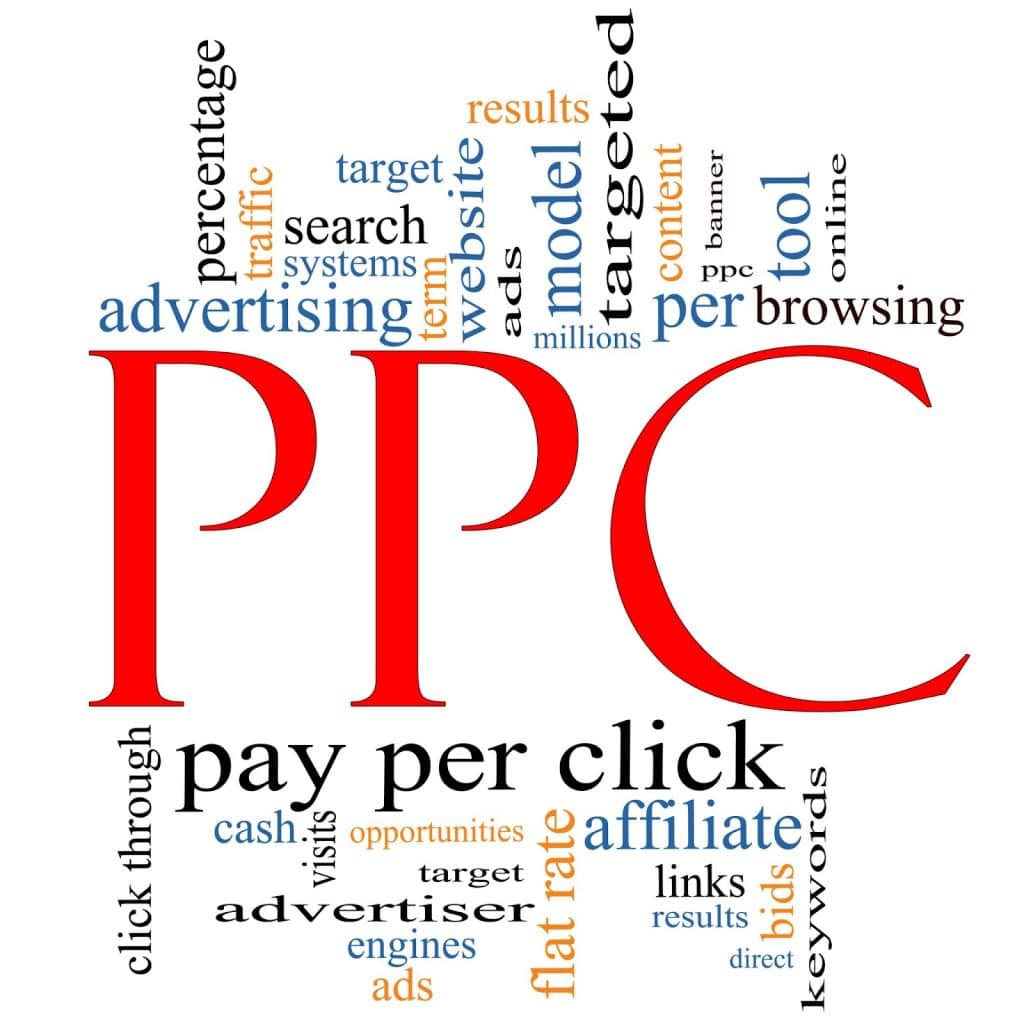 When managed correctly, pay-per-click campaigns can see a great return on investment. When not managed correctly, they can be a waste of money. Our team knows how to place your business in front of potential customers in Dallas who are searching for your services or products. We can expertly place your ads on Google, Bing, Yahoo, and more.
SEO can take time to see a turnaround, but a PPC campaign can drive traffic to your website immediately. We will learn about your business and the types of customers you are hoping to attract to build the best campaign for your needs. We understand the market in Dallas. It is ever-changing, and we can modify any PPC campaign when needed. Our team can help you be more visible on major search engines and drive more traffic your way with paid advertising.
Everyday Media Group
We are a turnkey digital marketing agency.
We are committed to our clients and offer 100% transparency in our work.
Get definite returns on investments with us!
We are the No. 1 Full-Service Digital Marketing Agency in Dallas & Fort Worth, Tx
In today's competitive world, it is essential that businesses, small and big take full advantage of the internet to grow their business. As a digital marketing agency, we understand the needs and requirements of various companies and develop strategies best suited for them. We have a team of qualified and expert professionals who care about your internet ranking. From lead generation to Google ranking, we manage everything for you.
Dallas PPC Services for SMEs and Business Giants
We are a Pay Per Click (PPC) company in Dallas and have dedicated our services to growing the businesses in and around the region on the internet. Whether you are a small business or an MNC looking to expand in Dallas, we are here to help you out.
Web Development
Are you looking for web development services in Dallas? We are happy to help. As a PPC company, we understand that you are looking to grow your business online. One of the quickest and most effective ways to do that is to have your own website. Websites create your online image and help you create your brand online where potential customers can learn who you are and what you do. Everyday Media Group, a Dallas Pay Per Click is a professional web development company that has enabled many companies to establish their brand online.
Paid Media
We understand how to handle PPC pay-per-click campaigns to maximize your return on investment. Do you want to improve your presence on major search engines? Are you looking for someone who can make this process quicker? When it comes to pay-per-click advertising, Everyday Media has a proven track record with our clients. We carefully position your company in front of actively looking for your services and goods on Google, Yahoo, Bing, and other search engines.
Local Search
As a small firm in a world of competition, you want assistance in better distinguishing yourself from your rivals. Local SEO is an effective technique to get your small business in front of the appropriate people online.
Smartphone-optimized websites, performance expectancy, website authority, guideline compliance, review retention, and achieving a competitive advantage are the cornerstones of local search for small companies. Mastering local search demands a strong framework, which starts with your site's content.
Review Boosting
The simplistic mobile applications and cloud interface of SEO Review Booster enable your company to generate frequent and consistent local signals over your service region.
Check-ins, particularly those that include images, give keyword-rich and location-specific cues from every task. Reviews asked at the time of service are returned at a 40% rate, with the option to seek third-party reviews on over a dozen sites.
Lead Generation Backed by Data
The method through which a company finds new consumers based on its present purpose is referred to as data-driven lead creation. The use of data in lead creation increases scalability and allows for a more in-depth study of each consumer profile.
Everyday Media uses comprehensive data and cutting-edge solutions to generate high-quality leads for your business. We remove the guesswork from finding a market for your skills!
Who Are We?
Everyday Media Group is not your typical digital marketing firm. We seek to understand your business and then use technology and marketing solutions to enhance sales and profitability. We don't just employ anyone to do this. We take ownership of everything we do, and our totally decentralized business model allows us to provide the world's greatest digital marketers, software engineers, and designers. To top it all off, our clients save an average of 40 to 60 percent on their investment costs with no sacrifices.
With the help of our Dallas PPC agency, you can transform pay-per-click (PPC) advertising into a powerful channel for generating leads and sales.
Get a unique approach from our award-winning staff that focuses on generating outcomes while also keeping cost-per-clicks low.
Find out more about our Dallas PPC services right now!
Why Choose Us?
Our Dallas PPC services make the process easier by handling every detail and to-do item. Find out more right now.
Custom PPC Strategy
Make our Dallas PPC firm your partner, and you can expect a tailored plan.
With over two decades of expertise, we know that personalized — not cookie-cutter — PPC strategies work. That is why we develop a plan based on your company, industry, and competitors. In the last five years, this method has helped our clients earn more revenue.
Dedicated Management
When you work with WebFX for your Dallas PPC requirements, you will be assigned a personal account manager.
This manager has expertise not just in pay-per-click advertising, but also in your sector. They also operate as your primary point of contact. You can contact your consultant if you want to exchange data or ask a question.
Strategic Bid Management
We deliver strategic proposal management is an integral part of our Dallas PPC services.
We respond promptly to managing your bids and ad budget with strategic bid management. This strategy assists your company in achieving the highest potential return on investment (ROI) from its advertisements while reducing ad waste.
Professional UX Designing and Copy Writing
Your Dallas PPC campaign includes expert ad text and design.
Our Dallas PPC firm has a staff of copywriters and designers. They design on-brand, eye-catching advertisements, text, and webpages for your campaigns, allowing you to gain not only clicks but also sales from your target demographic.
Routine Reports
Transparency and reporting are two of our Dallas PPC company's distinguishing qualities.
As a result, our PPC services include regular reporting. These reports give your company and team a complete and wide view of the performance of your marketing campaigns. These reports provide insight and rapid solutions to your PPC performance.