Fort Worth PPC Agency
PPC Marketing Experts for the Fort Worth Area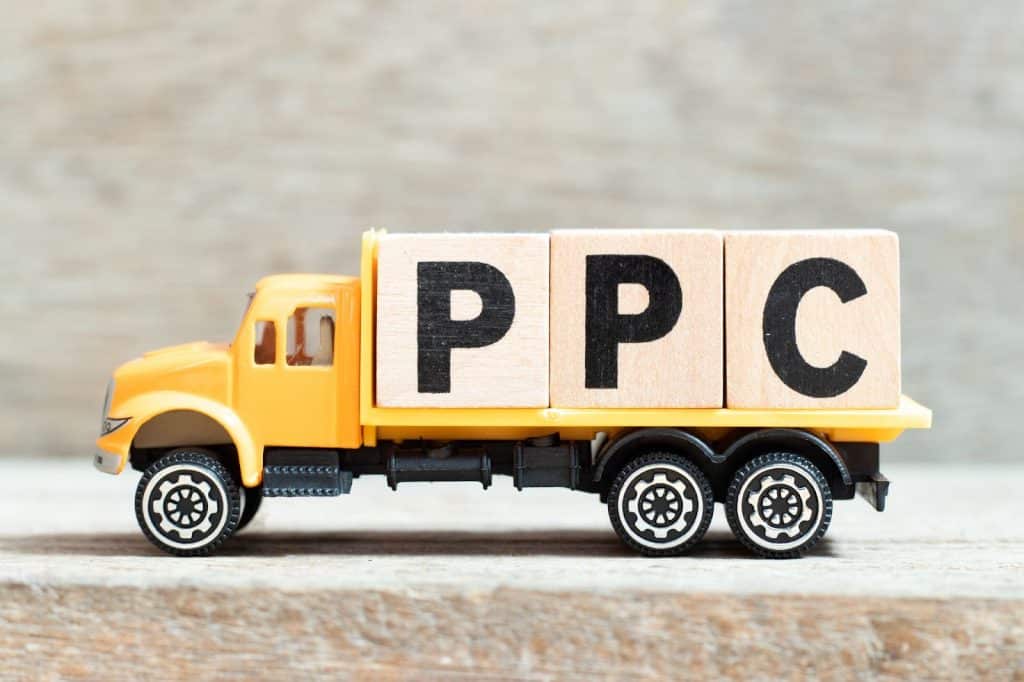 When utilized correctly, pay-per-click campaigns can give you a high return on your investment. If you are looking to start a PPC campaign, it's important to work with an expert in the Fort Worth area. We know how to get your business in front of people who are actively searching for your goods or services. Our team knows Yahoo, Bing, Google, and other major search engines.
The nice thing about PPC campaigns is that you can see significant traffic being driven to your website almost immediately. SEO, though still an important investment, takes some time to see results. Our team will take the time to learn about your business and what your goals are. This will help us design the best PPC campaign for your business.
Everything You Need to Know About Everyday Media Group
Pay-per-click (PPC) advertising is one of the most popular and established kinds of digital marketing that exists. However, for companies that haven't implemented it, the most important question they come across is "why is PPC important?" and "how can they get implement it in their digital marketing strategy?".
The thing is, PPC is crucial for the success of any business. But before including PPC marketing in your digital strategy or investing in an ad campaign, it's crucial to understand why PPC is necessary for the growth of your business. To begin with, PPC is considered to be one of the most successful types of online advertising. In addition, it offers instant and trustworthy results, and it's also one of the most omnipresent types of online advertising. It helps companies and businesses gain more comprehensive visibility on search engines such as Google Search Engine or Bing. Moreover, PPC ads are much more likely to generate on-page conversions.
Now that you have gained somewhat understanding of PPC, let's talk about the role of PPC agencies. PPC management companies or PPC agencies handle the online paid advertising efforts of their clients, guaranteeing that the right ads are shown to the right clients at the right time, within the given budget. Everyday Media Group is one such agency that focuses on a myriad of digital marketing problems, including PPC management.
PPC Management Made Easy by Everyday Media Group
Based out of Dallas and Fort Worth, Texas, Everyday Media Group is a full-service digital and internet marketing agency that specializes in providing tailored solutions for companies of all sizes and niches.  They provide customized solutions in search engine optimization (SEO), local search optimization, SEO review booster, social media advertising, PPC, web design,and more for a wide range of various industries. In the case of PPC management, EMG creates conversion-driven strategies to help companies generate more leads and increase profit margins.
Drive Traffic to Your Website With Paid Ads
Everyday Media leverages well-informed PPC strategies to produce the maximum return on investment (ROI). Does your business want to increase its visibility on top search engines? Want it to happen promptly? If the answer is yes, you are at the right place. Everyday Media has a proven track record of success with its clients when it comes to PPC advertising and management.
CEO Todd Baldwin said, "We strategically place your business in front of customers searching for your products and services on Google, Yahoo, Bing, and more."
Paid ads give a company the opportunity to drive utmost traffic with just the "flip of a switch". There's no "wait around time" to start getting leads to your company in the case of PPC ads, which is not the case in SEO. Whether it's Yahoo, Google Ads, or Bing, Everyday Media has years of experience in search engine marketing and PPC management.
The expert team of Everyday Media is well-versed with all kinds of paid campaigns and has worked on multiple different projects with global clients. Moreover, the team is practiced in studying and understanding a company's business goals and objectives and creating optimized marketing campaigns on the basis of those findings.
It is important to understand that not every market functions in the same way, which is why Everyday media strategically creates and manages your campaigns on a daily and monthly basis to produce the maximum ROI. The team at Everyday Media Group has the required knowledge and abilities to market businesses in any geographic region in the U.S.
Given below are some of the major cities where Everyday Media Group currently has clients or has had clients in past times.
In case your business operates in any other city, you can rest assured that the company will dedicate itself to learning the particulars of your region and niche to help you reach the top of the search engine rankings. Whether you're looking for PPC management, SEO or organic marketing, or a combination of everything, Everything Media group is your best resource — regardless of your location and industry.
The Bottom Line
With more and more companies embracing digital transformation, you need a reliable and trustworthy digital marketing firm that can help you effectively manage this changing landscape. If you want to increase your presence on Google Search Engine and other major engines, everyday Media is the best company you'll ever approach.
At Everyday Media, the team has witnessed and experienced how the digital industry has evolved over the years. From minor and major updates to website developments, the company keeps a close eye on everything to keep your business ahead of the competition. Moreover, the company has a proven track record of success with its clients in the case of PPC advertising and management and ensures they do their best to increase their clients' ROI. So, what are you waiting for?