SEO and Digital Marketing Company in Salt Lake City, UT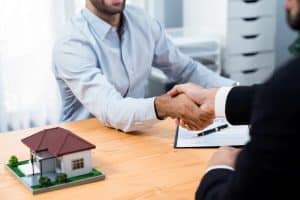 Amidst the majestic backdrop of the Wasatch Mountains, Salt Lake City, UT stands out as a bastion of community and enterprise. At Everyday Media Group, we recognize the potential for local marketing growth. Recognizing the city's mix of traditional values and cutting-edge ventures, we offer specialized digital marketing solutions tailored to the Salt Lake City market. With a keen understanding of local nuances, our team is poised to elevate businesses in the area, ensuring they not only navigate but excel in the digital realm.
Boost Your Organic Presence with Search Engine Optimization
Visibility in the digital domain is tantamount to success. With countless businesses vying for the top spot on search engine results, a strategic and adaptive approach to SEO becomes vital. At Everyday Media Group, we specialize in crafting bespoke Search Engine Optimization strategies that amplify your online presence. Diving deep into keyword analysis, content optimization, and cultivating robust link-building strategies, we ensure your brand remains consistently visible to your target audience. Let us be the force behind your digital prominence, connecting you seamlessly with those seeking your services or products.
Branded Custom Website Design Services
In today's digital age, a website serves as the frontline ambassador of your brand's essence and vision. Everyday Media Group prides itself on creating custom website designs that resonate with your brand's identity while ensuring an engaging user experience. Harnessing the latest in design trends and technological advancements, our team crafts websites that are not only visually appealing but also functionally robust. Each pixel is meticulously curated to reflect your brand's story, values, and aspirations, ensuring that every visitor's journey on your website is memorable and impactful. Join hands with us to sculpt a digital platform that truly mirrors your brand's brilliance.
Search Engine Marketing to Grow your Business Rapidly in Salt Lake City, UT
Salt Lake City, with its fusion of rich heritage and entrepreneurial spirit, offers a fertile ground for businesses to thrive. Tapping into this potential mandates a strategic online footprint, and that's where Everyday Media Group steps in. Armed with top-tier expertise in Search Engine Marketing (SEM), we're poised to launch Salt Lake City businesses to the forefront of the digital arena. From intricately designed Pay-Per-Click campaigns to laser-focused display ads and savvy retargeting efforts, our SEM tools are crafted to ensure swift and sustainable online traction. For enterprises eyeing rapid digital growth in Salt Lake City, Everyday Media Group provides the blueprint to success.
Social Media Marketing and Integration for Salt Lake City Businesses
In the digital realm, brand resonance often finds its most impactful echo on social media platforms. For Salt Lake City, this necessitates a coherent, engaging, and adaptive social media strategy. At Everyday Media Group, we've tailored our social media marketing solutions to amplify the local digital voice. Merging data analytics with creatively crafted content, we curate campaigns that foster genuine connections and bolster brand loyalty. Our goal is to seamlessly weave Mesquite Enterprises' narrative across various platforms, transforming casual engagements into enduring brand relationships.
Give Us a Call To Discover How We Can Propel Your Salt Lake City Business Growth
While the digital space is vast and ever-evolving, the right partner can illuminate the path to unparalleled growth. At Everyday Media Group, even though we're not based in Salt Lake City, our commitment to understanding its dynamic business environment is steadfast. If you're a Salt Lake City enterprise with aspirations of digital ascendancy, we invite you to collaborate with us. With our arsenal of digital strategies, market insights, and a penchant for innovation, we're perfectly positioned to drive your business towards new horizons. Reach out to Everyday Media Group and embark on a journey of transformation and success in the Salt Lake City digital landscape.