Digital Marketing By Industry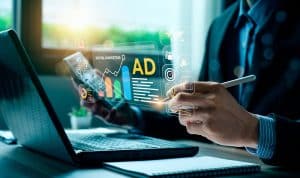 In today's data-driven era, digital marketing plays a pivotal role across various industries. From retail to real estate, health to hospitality, each sector leverages online platforms and tools to engage their audience, promote services, and expand their brand footprint. The nuances of digital marketing strategies vary by industry, shaped by specific audience needs, sectoral trends, competition, and the inherent nature of the products or services offered. Understanding the unique digital dynamics of each industry is crucial for marketers aiming to create a meaningful and resonant online presence.
How Different Industries Approach Digital Marketing
The approach to digital marketing significantly varies from one industry to another. Retail industries, for example, might emphasize e-commerce platforms, influencer partnerships, and social media advertisements. In contrast, B2B sectors could prioritize content marketing, LinkedIn networking, and webinars. These varied strategies reflect the divergent goals, target audiences, and nature of transactions inherent in different industries. By tailoring their online strategies, businesses ensure they speak directly to their desired audience's needs and preferences, optimizing for engagement and conversion.
HVAC Digital Marketing
For HVAC (Heating, Ventilation, and Air Conditioning) companies, digital marketing primarily revolves around local search engine optimization (SEO), informative content, and customer reviews. Potential clients often seek out HVAC services during emergencies or specific seasons; hence, having a strong local online presence is crucial. Google My Business listings, geo-targeted ads, and localized content can drive traffic. Additionally, creating content around troubleshooting, maintenance tips, or energy-saving advice can position an HVAC company as an expert in the field. Lastly, because trust is paramount in this industry, showcasing authentic customer reviews and testimonials can significantly influence potential clients.
Roofer Digital Marketing
For roofing companies, visual content and trust signals play a decisive role in their digital marketing approach. Roofers can benefit greatly from showcasing their work through before-and-after images, videos, or time-lapses on platforms like Instagram or Pinterest. Additionally, due to the significant investment involved in roofing, potential clients often research extensively. Therefore, having a strong online reputation through reviews, case studies, and certifications can be a game-changer. Pay-per-click (PPC) campaigns targeting local queries, as well as SEO optimization for terms related to roofing problems or solutions, can also be highly effective.
Real Estate Investor Digital Marketing
The digital marketing realm for real estate investors is intensely competitive and revolves around credibility, networking, and timely information dissemination. Websites optimized for mobile use, with high-quality property images and virtual tours, are almost a necessity. Additionally, leveraging platforms like Zillow, Realtor.com, or local listing sites can expand reach. Social media, especially LinkedIn, can be a powerful tool for networking, while email marketing can keep potential buyers or sellers informed about market trends, new listings, or investment opportunities. Pay-per-click ads targeting specific property types or localities can also generate high-quality leads.
Irrigation Digital Marketing
For the irrigation industry, digital marketing strategies are centered around showcasing expertise, system efficiency, and the tangible benefits of proper landscape watering. Educational content – such as blog posts about water-saving tips, irrigation system maintenance, and seasonal watering guides – can position a company as a thought leader. Video content demonstrating system installations, tutorials, or showcasing lush landscapes as a result of efficient irrigation can engage potential clients visually. Targeted local SEO strategies, coupled with seasonal PPC campaigns (like promoting sprinkler startups in spring), can capture a significant share of the local market.
Call Everyday Media Group for a Custom Digital Marketing Plan
In the rapidly evolving digital landscape, having a tailored marketing strategy is not just beneficial – it's essential. Everyday Media Group specializes in crafting digital marketing plans tailored to meet unique business needs, ensuring you're not just another brand on the web, but a formidable industry player. Whether you're diving into e-commerce, aiming to amplify your brand's voice, or looking to engage and expand your audience, a custom plan can address your specific objectives and challenges. Don't settle for a one-size-fits-all approach. Reach out to Everyday Media Group today and let seasoned professionals design a digital marketing strategy that aligns with your goals, resonates with your target audience, and propels your business forward in the online arena.